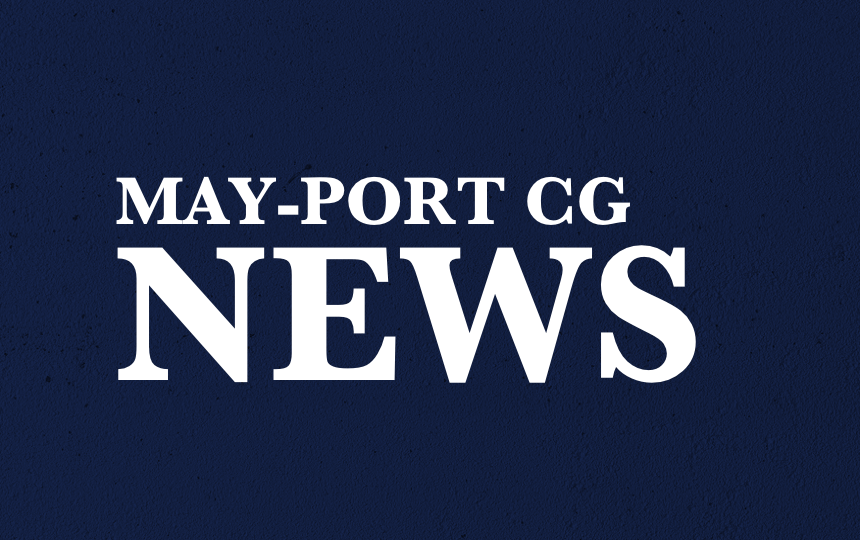 Mon, May 6 MS/HS Announcements
May-Port CG School District
Monday, May 06, 2019
The Library will be closed starting today for inventory. Please return any books you have checked out by then. The library will re-open on May 20th for summer checkout!
Our trainer, Ben, will be gone this week, but Kathy will be coming today and Wednesday to see any students.
The Junior Class boys will have a meeting today in the auditorium to learn about Boys State and the application process.
FCCLA will be selling frozen GoGurts in the FACS room M-Th this week for $1.
FCCLA will be gone this Wednesday, May 8th, for their bus tour in Fargo. Bus will depart at 8:30 AM and return at 3:00 PM. The tour will include stops at Nicole's Bakery, Ronald McDonald House, Red River Coffee, and the YWCA Emergency Shelter.
The Night of the Arts is this Thursday, May 9th. The night will kick off with a Pasta Feed sponsored by FCCLA to raise money towards their trip this summer to Nationals in California. Serving starts at 4:30 PM and ends at 6:30 PM. Art will be displayed in the Commons, and various Speech and Music Ensemble and Solo performances will take play in the Auditorium from 5:30 to 7:15. The High School Music Concert starts at 7:30, and will feature the Jazz Band, Swing Choir, Band, and Choir.
SENIORS: Please remember to bring in your $25 graduation gown rental fee ($20 check/cash, and a $5 check/cash) to the office as soon as possible! You will not be given a graduation gown without this being received ahead of time. Jostens will be coming with the gowns this Thursday, May 9th at 10:30 AM.
Congratulations to all the students who competed at State Music in Bismarck on Saturday. Six events starred. The following students received a star rating:
Jackson Rexine, Sam Bertrand, Ava Nelson, Teri Nelson, Reagan McGillis, Hailey Berg, Kyra Mortenson, Elsie Twedt, Maci Moelenkamp, Zoe Agnes, Alexis Morowski, Oliver Marquardt, Dawson Sedivec, Ethan Mewes, Morgan Palmer, Lucy Lindaas, Taylor Garrett, Lucas Peterson, Nora Peterson, Jack Bradner, Carter Garrett, Rylee Thompson, Ila Peterson, Grace Koshney, Kayla Anderson, Malena Twedt, Olivia Gapp, Cora McClenahen, and Anna Strand. Way to go Patriots!
Good luck to the teams playing today:
Baseball vs. HCV, at home. Game time is 4:30 followed by a C game. Games will be played at MSU. Students are dismissed at 3:00.
Softball vs. HCV, away. Game time is 4:30 followed by JV. Students dismissed at 3:00.
Jr High Softball vs Grafton, at home. Game time is changed to 4:00.
Girls Golf at Hillsboro. Students are dismissed all day.
Let's Go Patriots!
Today's menu is Chicken Nuggets, Scalloped Potatoes, Peas, and Applesauce.