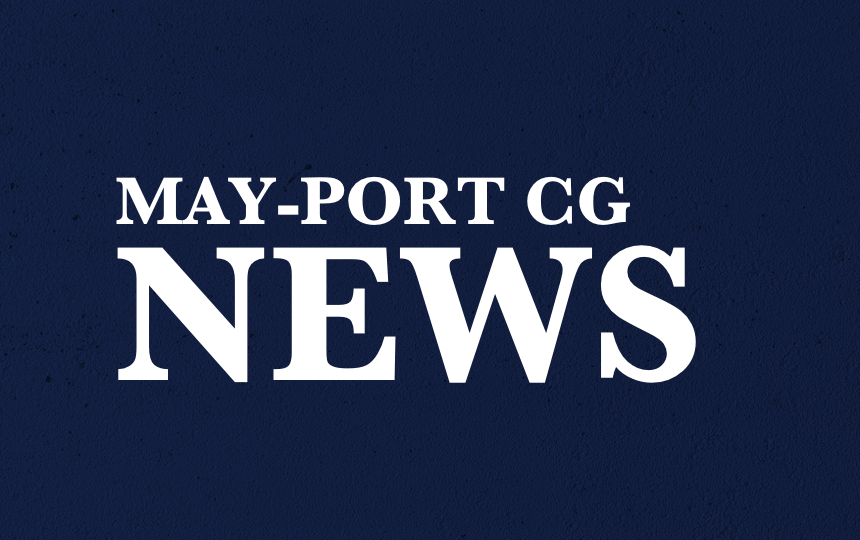 Wed, May 8 MS/HS Announcements
May-Port CG School District
Wednesday, May 08, 2019
There will be a Football Meeting today for those interested in grades 6-11 at 3:00 in the auditorium.
Senior Girls: If you are interested in applying for the PEO Scholarship, be sure to turn the application in to the office today!
Our trainer, Ben, will be gone this week, but Kathy will be coming today to see any students.
The Library is closed for inventory. Please return any books you have checked out. The library will re-open on May 20th for summer checkout!
FCCLA will be selling frozen GoGurts in the FACS room through Thursday this week for $1.
Football is looking for 2 students to help with taking video for games next year. Please see Mr. Sola! He is willing to offer donuts.
If any Junior Class Boys missed the meeting on attending Boys State, the office has registration forms available.
SENIORS: We will soon be placing the order for the white lilies at graduation. If you would need more than one lily for the ceremony, please let Jess know in the office as soon as possible. Thank you!
There is a sign-up for Cheerleading for the 2019-2020 school year in the office. Anyone who will be in grades 7-12 next year is eligible. There will be an informational meeting on Tuesday, May 14th during common time.
There will be a Volleyball meeting, Thursday May 9th, for girls in grades 7-11 in Mrs. Hanson's room at 3:10.
The Night of the Arts is tomorrow, May 9th. The night will kick off with a Pasta Feed sponsored by FCCLA to raise money towards their trip this summer to Nationals in California. Serving starts at 4:30 PM and ends at 6:30 PM. Art will be displayed in the Commons, and various Speech and Music Ensemble and Solo performances will take play in the Auditorium from 5:30 to 7:15. The High School Music Concert starts at 7:30, and will feature the Jazz Band, Swing Choir, Band, and Choir.
SENIORS: Please remember to bring in your $25 graduation gown rental fee ($20 check/cash, and a $5 check/cash) to the office as soon as possible! You will not be given a graduation gown without this being received ahead of time. Jostens will be coming with the gowns tomorrow, May 9th at 10:30 AM.
Congratulations to all the teams who competed yesterday!
-The High School Girls Track Team took 1st place overall, and Anna Strand qualified for the State Meet in the 1600 meter run! High School Boys Track took 5th place overall, Jr High Girls 6th place, and Jr High Boys 3rd place.
-The Varsity Girls Softball Team defeated Larimore.
-The Boys Golf Team tied for 3rd place overall, with both Josh Evans and Nic Dale taking a top ten spot and qualifying for the State Golf Meet!
Way to go Patriots!
Today's menu is Ham/Cheese on Bun, Hash Browns, Baked Beans, and Sliced Oranges. 25¢ for extras.