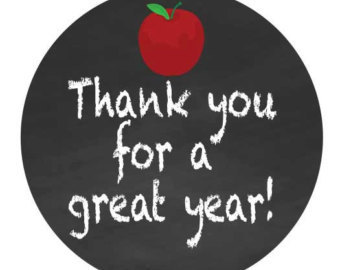 MPCG Middle/High School End Of The Year Procedure
La Lynda Blotsky
Wednesday, May 13, 2020
May-Port CG Middle/High School Hand-In Procedure:
Hand-In:
Friday May 15, & Monday May 18-Friday May 22
7:00am-1:00pm
IN ORDER TO QUALIFY FOR THE INCENTIVE, YOU MUST HAND-IN ALL HOMEWORK ON FRIDAY, MAY 15.
IF YOU DO NOT QUALIFY FOR THE INCENTIVE YOUR WORK IS DUE MAY 22.
Social Distancing Requirements:
Adhere to social distance guidelines.
Please wait at the cones in the lobby and move forward as the line moves forward. Please do not crowd people, go in front of people, or move next to people.
Areas have been taped off for your safety. Please take note of them.
Masks are recommended
MPCG MATERIALS:
A table will be located in each common area for each teacher with the following:
Please place all MPCG materials on the designated table.
MS Teacher Name
HS Teacher Name
Hand-In Basket for Homework
MIDDLE SCHOOL STUDENTS PLEASE ENTER AND EXIT AT THE MIDDLE SCHOOL DOORS
HIGH SCHOOL STUDENTS PLEASE ENTER AND EXIT AT THE HIGH SCHOOL DOORS.
Library Books:
Please bring all library books to the designated location for check-in outside of the Library.
Lockers:
Please clean-out and remove any stickers, garbage, etc. Once your locker has been cleaned out PLEASE LEAVE THE LOCKER DOOR OPEN and remove your name tag from the front of your locker.
Locker Rooms:
One at a time.
Please adhere to the spacing on the floor.
Please knock and be sure no one is in the locker room before entering.
Anyone wanting to return their lock for $5 may do so in the office.
Band/Choir:
If you have music and folders at home, please bring them in and hand them in on the tables. School instruments should be returned to the same table. If you own your own instrument and still have it at the school, you need to take that home today.
Technology:
Hand in any technology to Mr. Torgeson in the High School Commons.
You must bring your CHROMEBOOK/LAPTOP and your CHARGER!
Seniors- if you are planning on buying your Chromebook, please adhere to guidelines previously posted on Schoology by Mr. Torgeson.
Fees:
Any fees to be paid in cash or check may be dropped in the office.
Please put any fees in an envelope with the student(s) name on the outside and what fee is being paid, on the front desk of the office in the clear container.
Lunch fees may be paid by card ONLINE.
If you have any questions please contact Mrs. Blotsky.
Thank you!
Mrs. Blotsky,
MPCG Middle/High School Principal