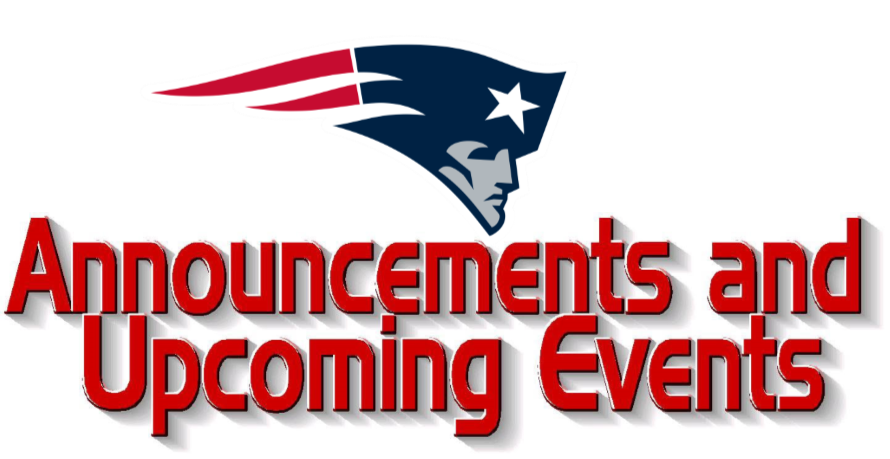 Sept 18 MS/HS Announcements
May-Port CG School District
Friday, September 18, 2020
Daily Announcements MPCG
Date: Friday, September 18th
Encouraging thought of the day:
Friday Funny:
What do you call an alligator detective?
An Investi-GATOR
Our Mission at MPCG is C.L.E.A.R!
Every student can and should
Expect to be CHALLENGED every day
Expect to LEARN every day
Expect to be EMPOWERED every day, and to be the best student you can be
Expect to receive ASSISTANCE when needed
Expect to be given RESPECT and to give RESPECT in return.
Lunch Menu:
Taco Pizza
Shredded lettuce
Tomatoes/Black Olives
Fruit Cocktail
Daily Activities: It's game day!!!
Varsity FB v. Tri-State 7:00 Jerome Berg Field - GOOD LUCK PATRIOTS!

Jr High FB Practice at 3:40
C/JV/V VB Practice @ 6:00am
Jr High VB Practice 4:00 @ HS
XC- Practice 3:45pm Cheer- FB Game
Daily Reminders:
SENIORS- Job opportunity! Lunch Help is needed at PBJ Elementary from 11:00-12:30. $15 a day, 2 positions available. Please apply to Mrs. Soholt!
FACS II students must pay $15.75 payable to MPCG School to Mrs. Capouch for the pajama pants project before they attend sewing labs!
The FBLA officers are planning on meeting with cohorts today, September 18th. This is taking place from 8:30-9:00 in the morning. 1-2 officers will go to each cohort in grades 8-12. This is a time to share the wonderful opportunities offered in FBLA and answer any questions the students have.
Our first FFA meeting of the school year is Wednesday Sept. 23rd from 8:30-9:00am in the Auditorium! Grades 7-12, new members welcome! FFA officer applications (grades 9-12) are also due Wednesday Sept. 23rd by 4:00pm to Mrs. Kieffer! Please see Mrs. Kieffer for an application if interested!
STUDENTS YOU ARE NOT DISMISSED UNTIL YOUR GRADE LEVEL IS CALLED FOR DISMISSAL. WE DO THIS TO KEEP STUDENTS AT A DISTANCE AND KEEP EVERYONE SAFE. PLEASE FOLLOW THE DIRECTIONS AND TEACHERS PLEASE DO NOT LET YOUR STUDENTS LEAVE UNTIL THEIR GRADE LEVEL IS CALLED.
Detention is in the Auditorium every day after school. Mr. Connick is the detention monitor this week.
REMEMBER IF YOU MOVE, YOU MASK! Please remember to take your masks home daily and return with a clean one each day!