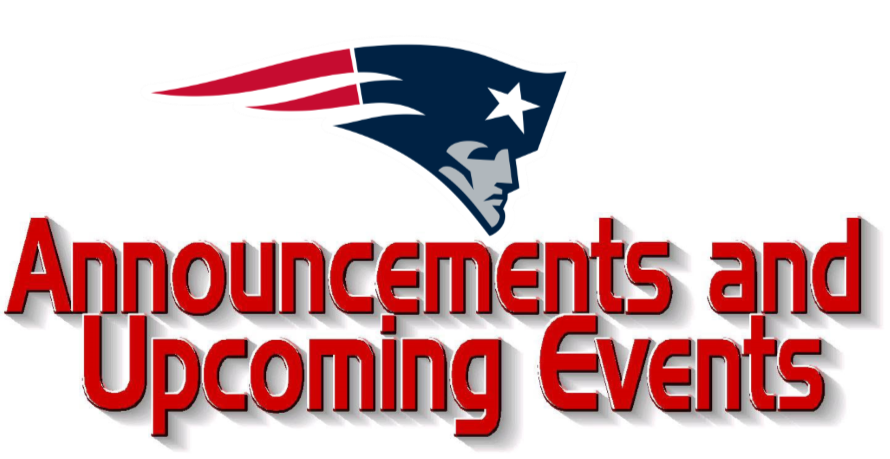 Sept 23 MS/HS Announcements
May-Port CG School District
Wednesday, September 23, 2020
Daily Announcements MPCG
Date: Wednesday, September 23
Encouraging thought of the day:
"The essential conditions of everything you do must be choice, love, and passion." -Nadia Boulanger
Our Mission at MPCG is C.L.E.A.R!
Every student can and should
Expect to be CHALLENGED every day
Expect to LEARN every day
Expect to be EMPOWERED every day, and to be the best student you can be
Expect to receive ASSISTANCE when needed
Expect to be given RESPECT and to give RESPECT in return.
Lunch Menu:
Corndog
Cheesy Hash Brown
Peas
Mandarin Oranges
Daily Activities:
V FB practice 4:00
Jr High FB- No Practice
C/JV/V VB practice 4:00
No Jr High VB Practice
XC- Practice 5:45am
Cheer- practice 4:00
Daily Reminders:
The JV and Jr High Football games scheduled for Monday, September 28th have been cancelled.
Middle school- Reminder; late or missing work equals a detention. Teachers are tracking this information. You will serve after school detention for not having this done. Please keep on top of your work.
6-12 graders interested in joining drumline? There will be a meeting this Friday at 7:50 am in the music room! See Mr. Marquardt with any other questions about drumline.
Our first FFA meeting of the school year is today, Sept. 23rd, from 8:30-9:00am in the Auditorium! Grades 7-12, new members welcome! FFA officer applications (grades 9-12) are also due today by 4:00pm to Mrs. Kieffer! Please see Mrs. Kieffer for an application if interested!
Orders for letterman jackets will be due by October 15th. Come to the office if you have any questions!
STUDENTS YOU ARE NOT DISMISSED UNTIL YOUR GRADE LEVEL IS CALLED FOR DISMISSAL. WE DO THIS TO KEEP STUDENTS AT A DISTANCE AND KEEP EVERYONE SAFE. PLEASE FOLLOW THE DIRECTIONS AND TEACHERS PLEASE DO NOT LET YOUR STUDENTS LEAVE UNTIL THEIR GRADE LEVEL IS CALLED.
Detention is in the Auditorium every day after school. Mrs. Connick is the detention monitor this week.
REMEMBER IF YOU MOVE, YOU MASK! Please remember to take your masks home daily and return with a clean one each day!