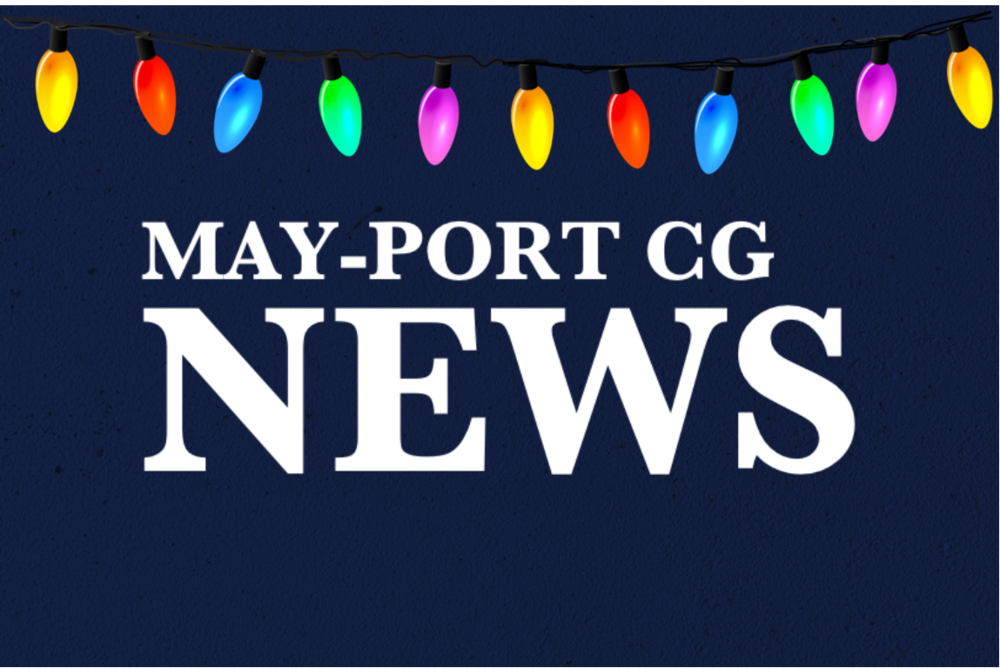 Fri, Dec 7 MS/HS Announcements
May-Port CG School District
Friday, December 07, 2018
Middle School: We have 311 items for the food pantry! Way to go! We still need more to reach our goal. The pantry has stated a need for personal items – such as soap, deodorant, toothpaste, lotion, toilet paper, etc. We only have 5 school days left to bring so please bring as much as you can as soon as you can!
Food Drive Drop-Offs:All middle school students will bring their items to Mrs. Marlene Johnson. The high school students will bring their items as follows: Freshmen to Mrs. Strand, Sophomores to Mrs. Hanson, Juniors to Mr. Hanson and Seniors to Mr. Kunkel.
FRONT ROW PARKING! The Post Prom Committee is selling an opportunity to park in the front row for the month of January. At the December 11th home basketball game, you will be able to purchase a square for $5 and your name will be entered into a drawing to win the front row parking spot!
The Post-Prom Committee will also be selling ice cream floats at the December 11th basketball game for $2. Be sure to get yours!
The library will be closed through today for the book fair.
Interested in learning archery? Join the Steele/Traill 4-H Archery Club! Practice will start this January at the Norseman Archery Hall in Portland. There are informational flyers on the table outside of the office.
Juniors: We still need help with concessions during basketball games for Post-Prom! Please do your part and help out! We need 4 workers for each time slot – sign up with a friend! Thank you to those who have already signed up!
Community services opportunity: The Booster Club is looking for help for the Chili Feed on December 20th. We need some help from 4:00 until 8:00 or when done. Please see Mrs. Strand to sign up for a time!
Spanish students-please bring popcorn orders to Mrs. Germundson by noon on Monday! Thank you!
Congrats to the High School Music Dept on a great concert last night!
Good luck to the Boys Hockey Team as they take on Ely tonight, students are dismissed at 10:30. Also tonight, the Girls Basketball Team plays Midway-Minto at home, with the 7th and 8th grade starting at 4:00 at PBJ, and the C-Squad starting at 4:30 at MPCG. Let's all come out and support the Patriots!
Today's menu is Corn Dogs, Cheesy Hashbrowns, Green Beans, and Pudding. 25¢ for a second Corndog.
Scholarships:
GE - Reagan Foundation Scholarship Program: Seniors who embody the characteristics of President Ronald Reagan at school, in the community, in the workplace, and at home. Amount: $40,000 (20) Due: Jan. 4th Apply at:
http://www.reaganfoundation.or...
North Dakota Rural Water Systems Association:
Seniors enrolling in Bismarck State College's Water & Treatment Technology program OR a child or grandchild of a current city/rural water system employee, OR elected city/rural water system official. Preference given to North Dakota residents. Based on career goals, leadership activities, financial need and an essay. Amount: $9000 in scholarships,
Due: March 31st
. 2718 Gateway Avenue, Suite 201, Bismarck, ND 58503, (800) 349-6951.