K-Pals got together and made shovels as a STEM project! They'll need them with all this snow! ❄️❄️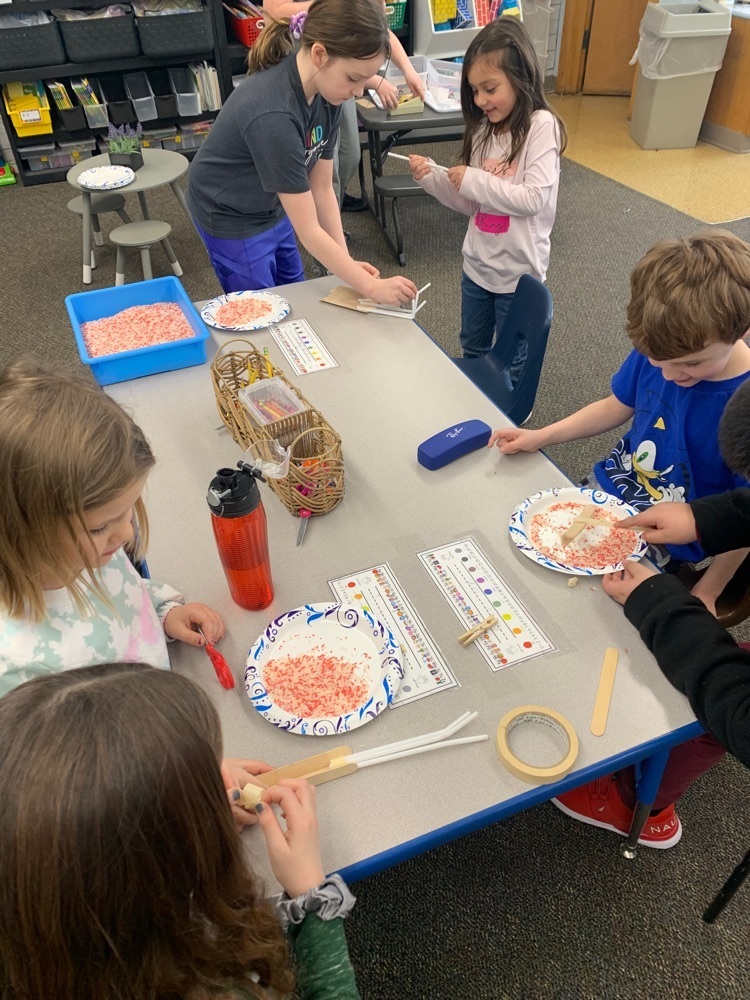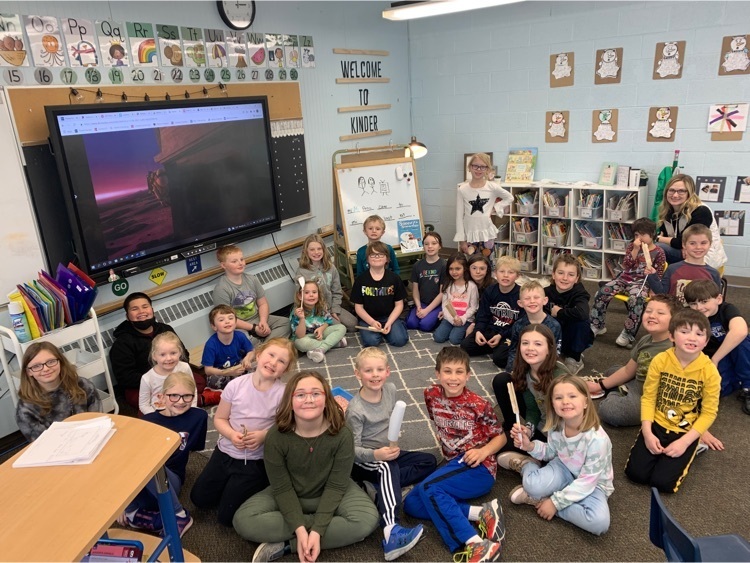 V Hockey Final: Ice Dawgs win 1-0 over Red Lake Falls. Trevin Applegren with the shutout.
V Hockey: End of 2nd period Ice Dawgs up 1-0 against Red Lake Falls. Walker McGillis had the goal with the assist going to Devon Johnson.
V Hockey: End of 1st period Ice Dawgs tied 0-0 against Red Lake Falls.

There is no school on Monday, January 17th in recognition of the Martin Luther King Jr holiday. Teachers will have a day of professional development beginning at 8:00am at the high school.

Class B Basketball Day full schedule for this Saturday, January 15th, in Devils Lake.
Gate City Bank is our Business of the Day! Gate City Bank was founded in 1923 by William D. Gillespie in Fargo ND. Our Mayville location opened November 1970. We currently have 5 team members in the MPCG area Gate City Bank is a mutual bank with more than 770 team members and $3 billion in assets. The bank has 43 locations in 22 communities across North Dakota and central Minnesota. We are committed to making lives better by investing in team members and the communities we serve. Our continued growth enables us to make a dramatic impact in our communities with more than $30.6 million in philanthropic giving and more than 250,000 team member volunteer hours since 2003. At Gate City Bank, we are committed to making a difference every single day. For 98 years, we have been passionate about giving back to the communities we serve and are proud to support a variety of community initiatives across the region. Innovative products and services designed to save our customers money, supporting communities through philanthropic giving, and a commitment to being an employer of choice with excellent culture will continue to drive our success.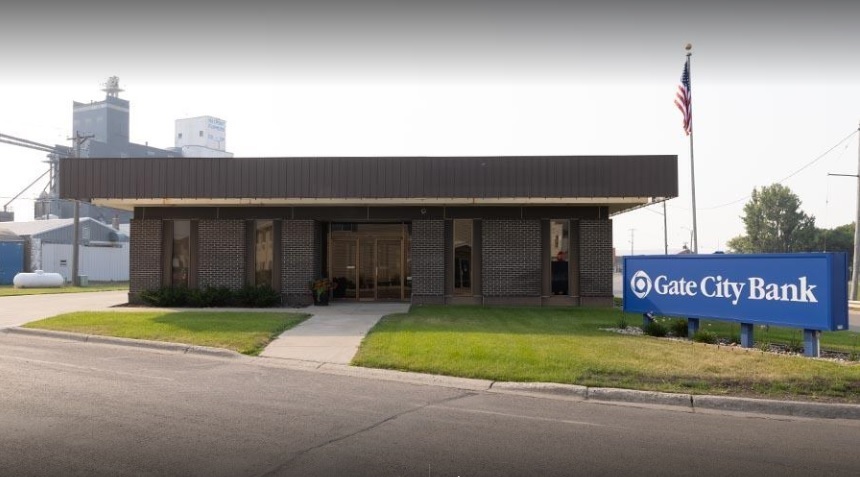 The number of positive cases of COVID-19 are up to 53 in Traill County. We have two active cases at PBJ, two active cases in the middle school and one at the high school. There are several students out sick with the flu, colds and other illnesses. Please continue to take precautions to stay safe and healthy.
Todays Business is KMSR, INC dba KMAV-FM / 99KMSR 98.9 FM & 1520 AM! Austin Kramer started KMAV-AM in 1969 and added KMAV-FM in 1972. Rick Flacksbarth and his investors took ownership in 1980's. A couple other owners were involved in the early 1990's. R & J Broadcasting purchased the stations in 1993 and hired me (Dan Keating) to manage the stations. Mary Keating started in sales in July of 1993. All 4 Keating men Dan, Craig, Mike and Jason have broadcast games at one time or the other. All four of our children Craig, Mike, Jason and Jennifer worked as game engineers at one time. We now have equipment where we don't need someone in the studio to play our ads. Mary Keating and Craig Keating became the owners in September of 2008. The radio stations have been in the same location since 1969. In August of 1994 straight line wind hit the building and blew off half the roof and damaged the walls. The current building opened in October 1994. KMAV-AM was changed to KMSR-AM in September of 2008. It is in honor of the name of the radio station I worked at from September of 1979 through August of 1981 in Sauk Centre, MN where I met my wife Mary. At this time we have four employees. Mary Keating President & Sales Manager, Craig Keating Vice President & Sports, Dan Keating General Manager, Sales, and Sports. Mike Keating Office Manager. Some of the past employees at KMAV-KMSR include Terry Dullum who worked for a number of years at WDAY-WDAZ TV and Dave Lee who was at KFGO radio in Fargo and WCCO Radio in Minneapolis. He still call the Minnesota State Basketball Tournaments on TV. Besides all the local sports we broadcast we also carry the Minnesota Twins, NFL Football regular season through the Super Bowl. NCAA Football and NCAA Basketball always the way through the NCAA Tournament. KMAV-FM plays Classic Country Music Monday through Fridays and Classic Rock & Roll on the weekends. 99KMSR 98.9 FM & 1520 AM carries the Dan Patrick Show, Colin Cowherd and Rich Eisen Sports Talk from 8:00 AM through 5:00 PM week days and 80's Rock the rest of the time including 80's at 8 with Harry Lipsiea & Craig Keating at 8 PM on Wednesday's and 8 AM Saturday's.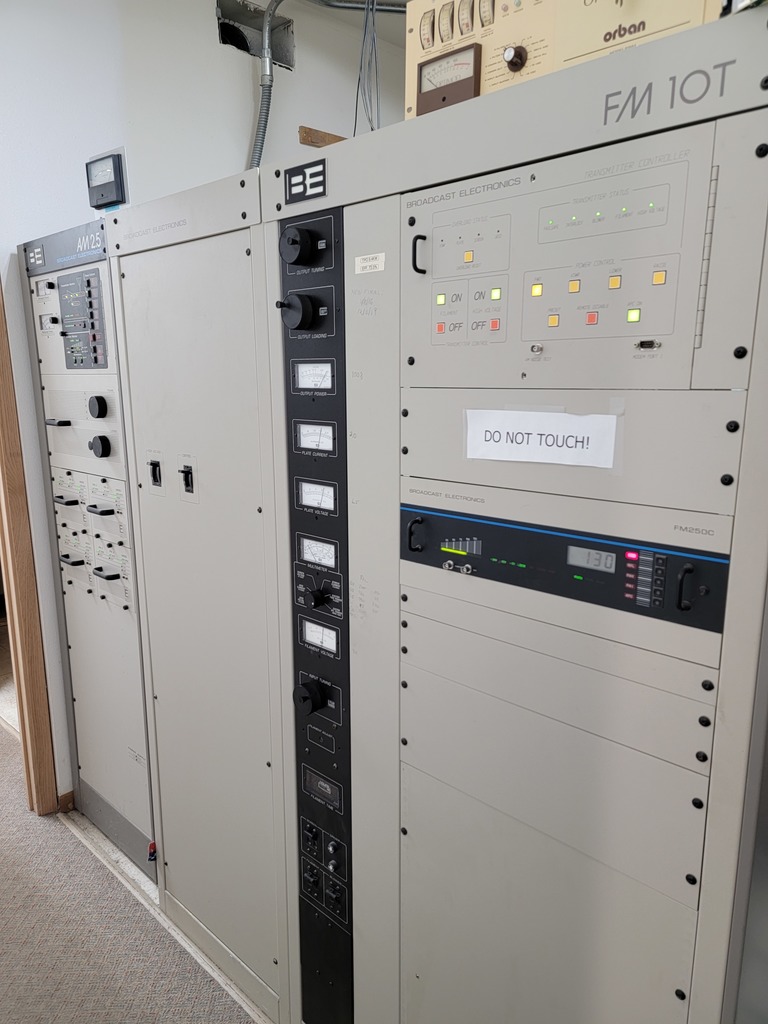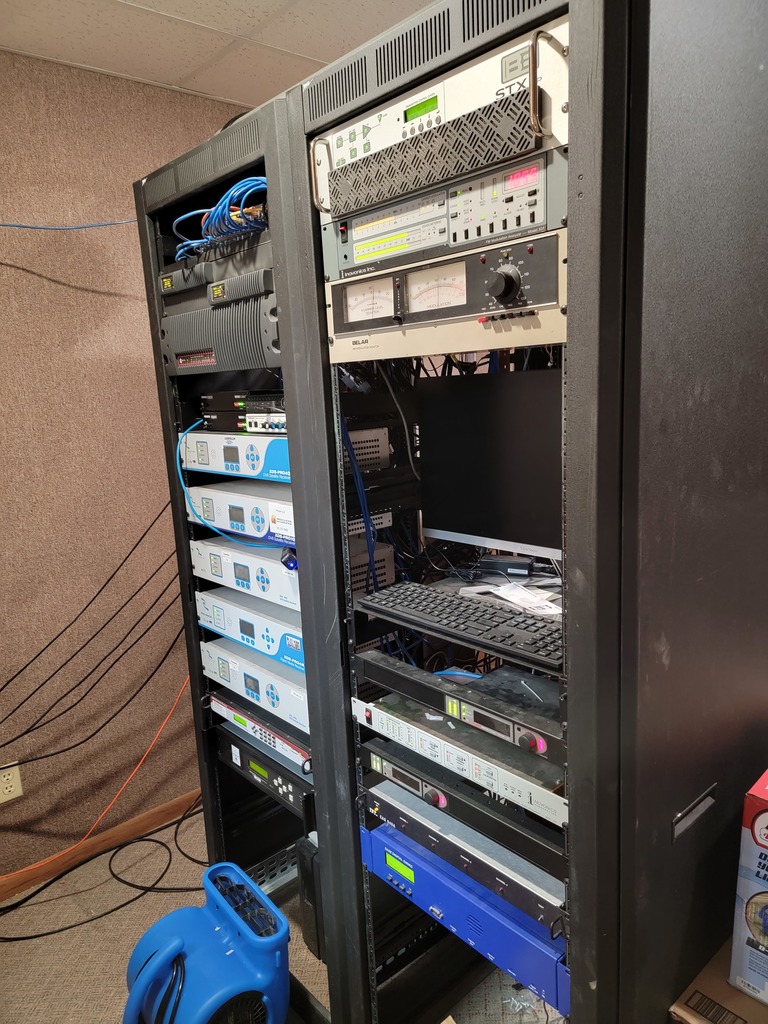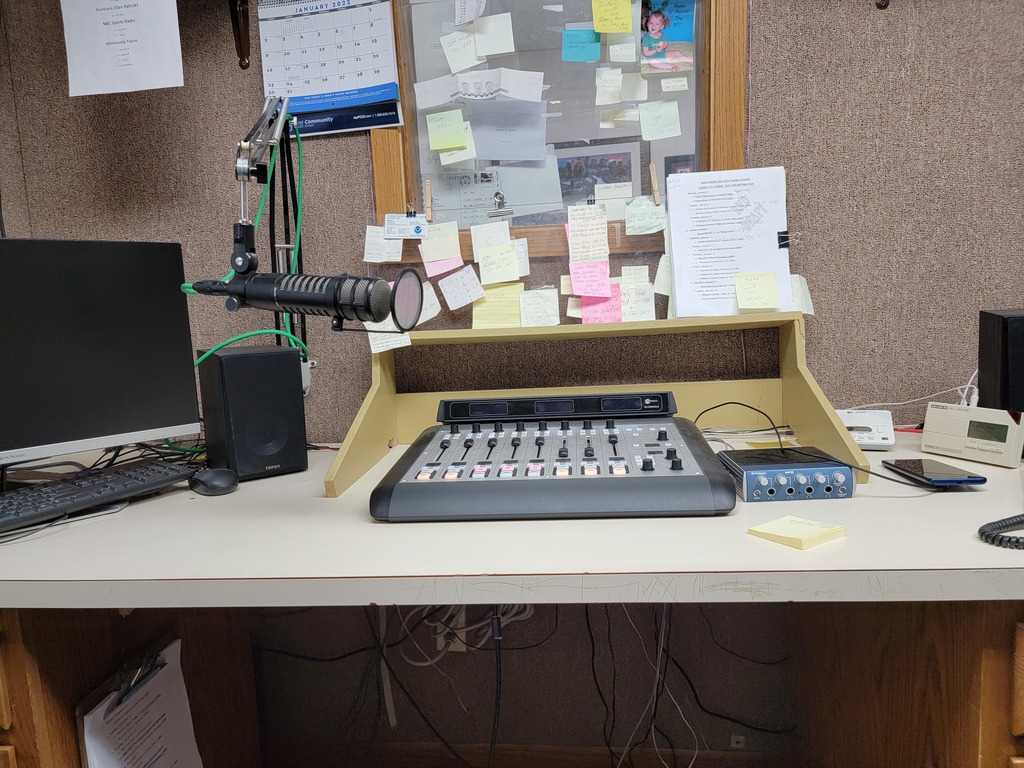 The girls hockey game scheduled for tomorrow 1/14, between Crookston and Jamestown in Mayville has been cancelled.

We are LOVING all the snow! ❄️❄️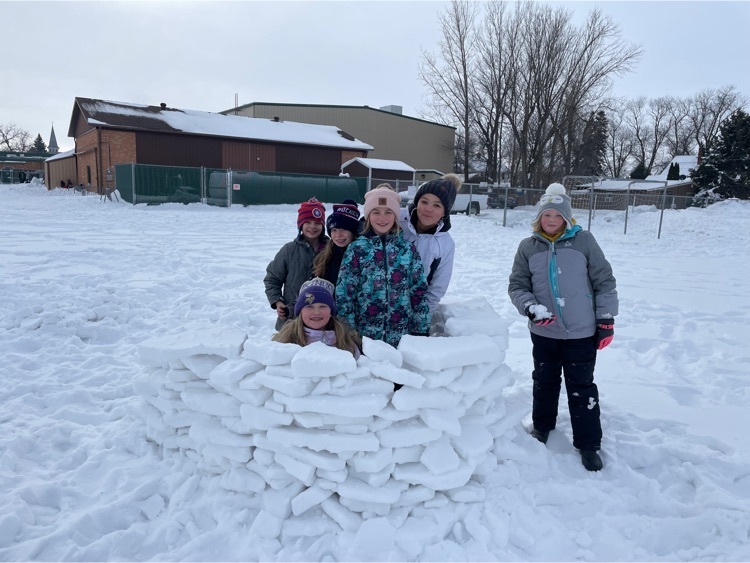 Wrestling Update: Cavalier has instituted a mask mandate. Anyone attending the wrestling matches tonight in Cavalier will be required to be masked when they are in the building. Also, wrestling this weekend in Carrington has been canceled.

Advanced Woodworking students are working with staff members as "contractors". Each group is designing and creating the staff members project from start to finish.

Algebra students graphed lines and folded their graph to create paper airplanes!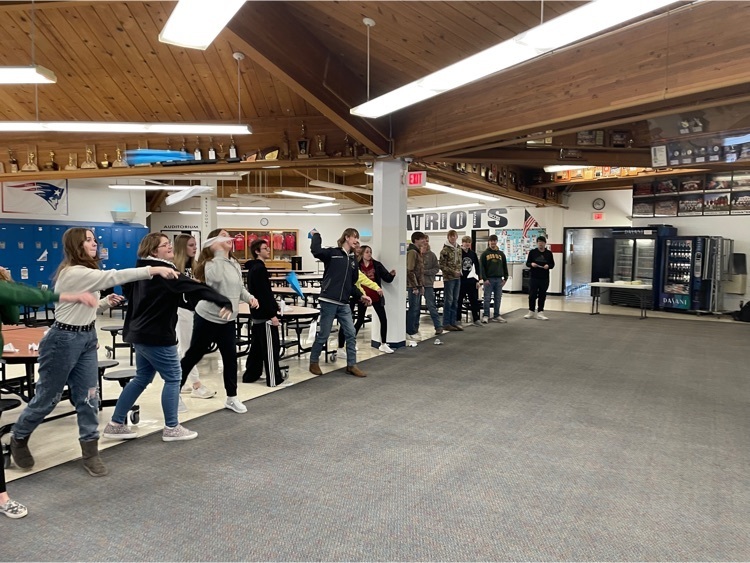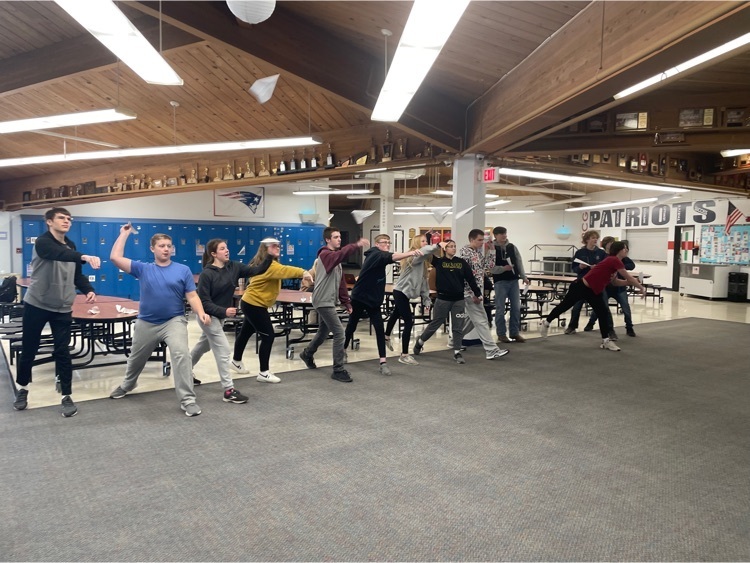 Soholt Bakery is our Business of the Day! Soholt Bakery was founded in 1918 by Norwegian immigrant Ed Soholt. It has been run by three generations of Soholt's. As of now, new owners are doing some equipment changes and will be closed until it's ready. Stay tuned for updates!
V Hockey: End of 2nd period Ice Dawgs tied 1-1 against Devils Lake. Lundwall notched the goal.
V Hockey: End of 1st period Ice Dawgs down 0-1 against Devils Lake.
V Hockey Final: Ice Dawgs win 6-0 against Morris-Benson.
V Hockey: End of 1st period Ice Dawgs up 1-0 against Morris-Benson.
Jv Hockey Final: Ice Dawgs lose 3-4 against Morris-Benson.