Alayna and Jasen Ringler's grandpa Jeff came and talked to 4th & 5th grade about being a conservation officer!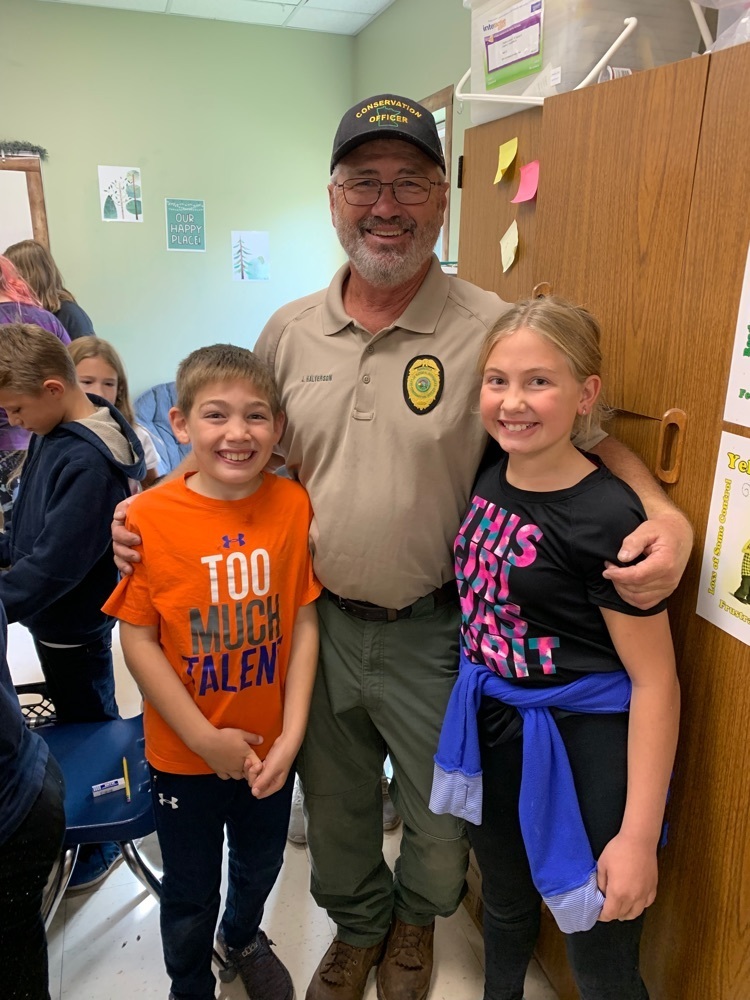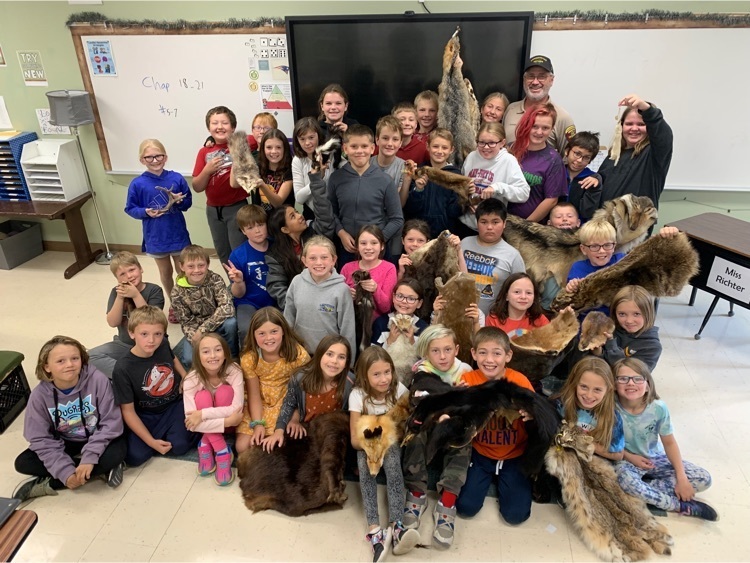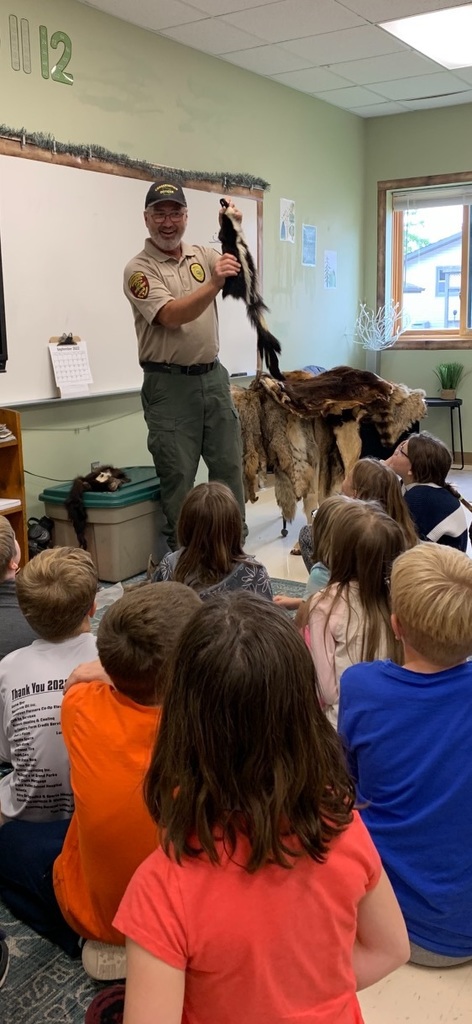 School Photo Retakes are scheduled for Wednesday, October 5th, at Jacobson Studio, from 7:45-8:30am and 3:00-5:00pm. An appointment is required, please call Toni at the studio to schedule! 701-788-2611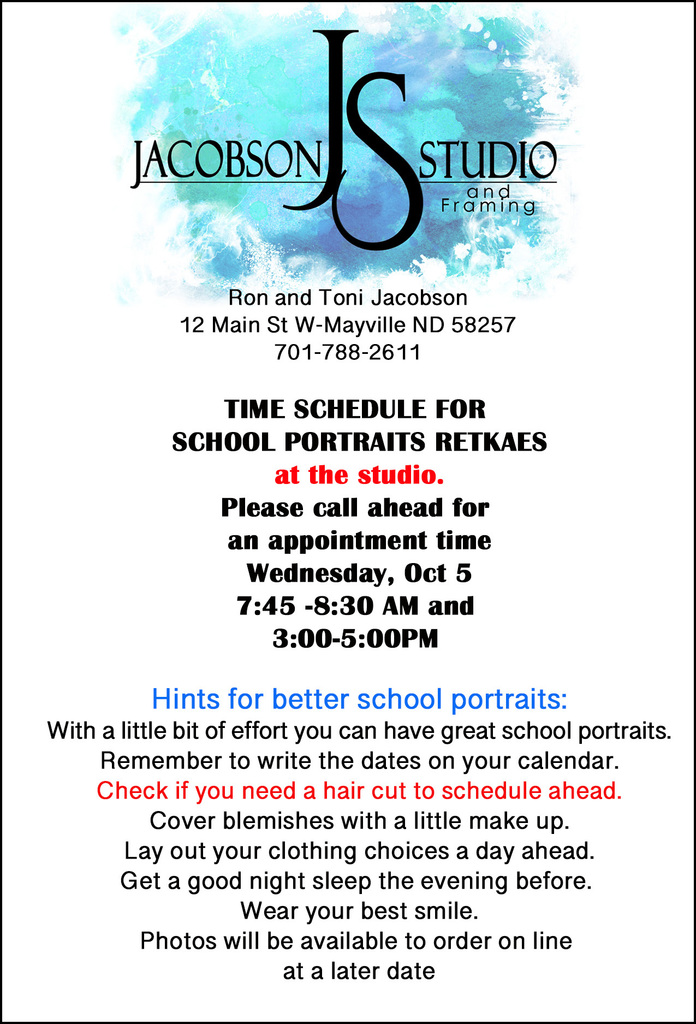 Caellum Koster's grandma read to Miss Herman's class!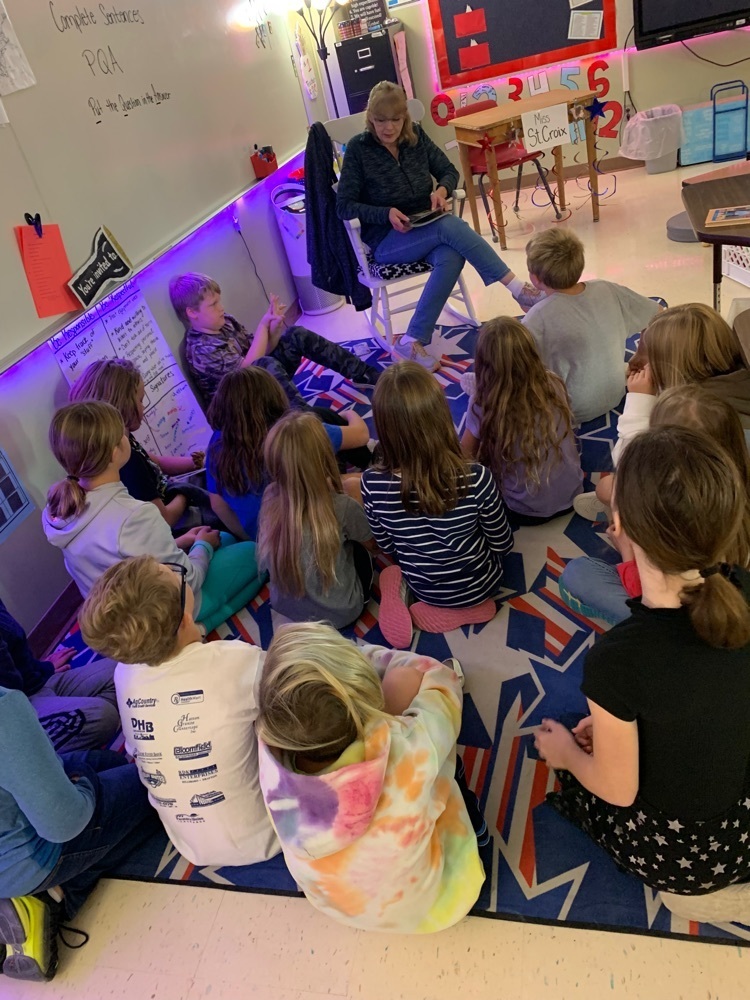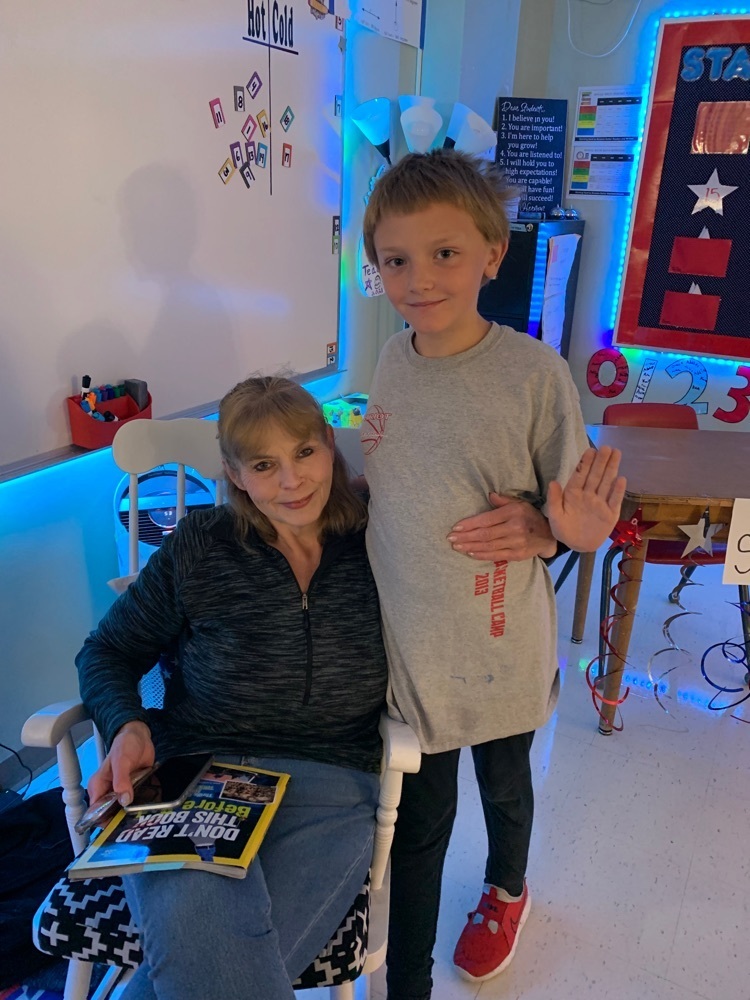 Mrs. Hogfoss' class went to Peterson's apple tree! They will be using their apples to make applesauce in their classroom tomorrow! 🍎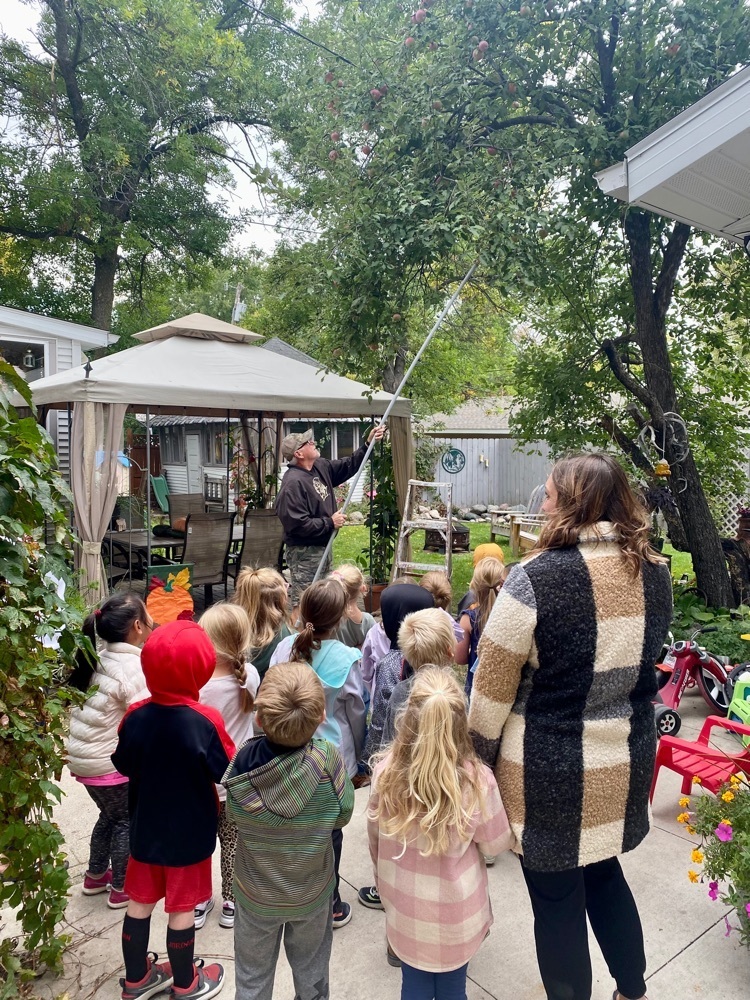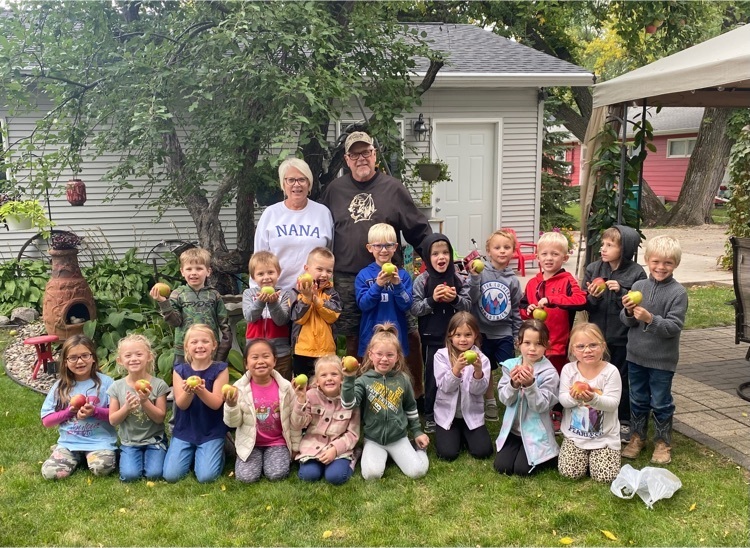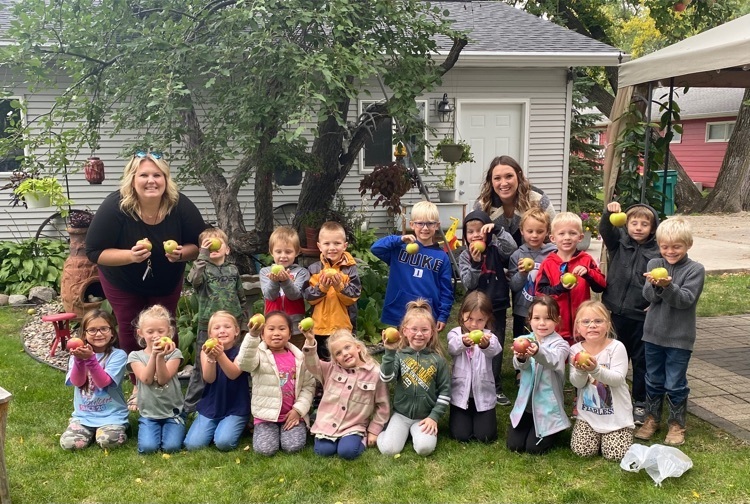 Today the May-Port CG Cross Country team will be hosting their home meet at the Mayville Golf Course! This is open to the public and all are welcome to attend and cheer on our runners! The first race of the day will be an Elementary Mile Run starting at 4:00pm - there is no cost to run the elementary mile, and no registration is required. Hope to see you there!

Zachary Hanson's grandparents read to Miss Larson's class! 😊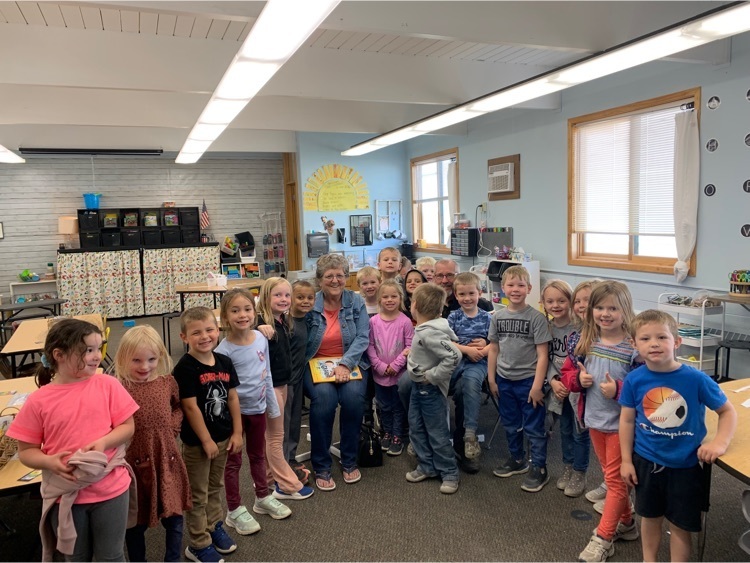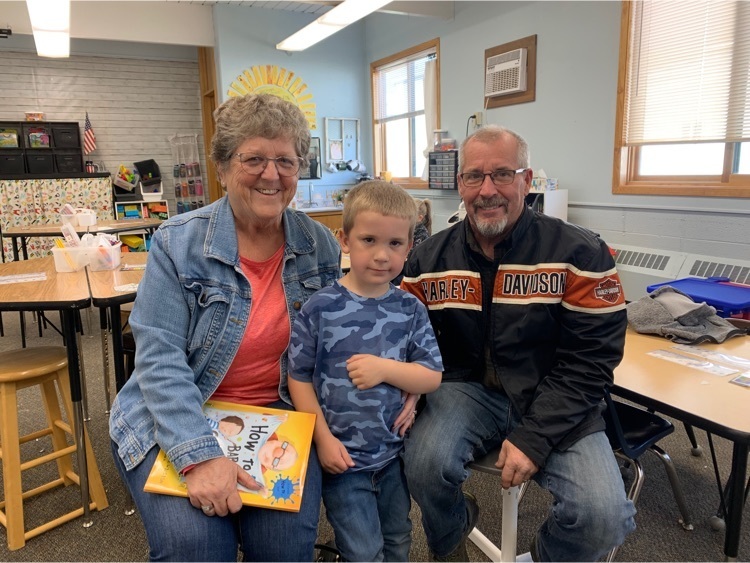 Abigail Hovde's grandma, Melissa Bakke, read to Miss Larson's class! 😄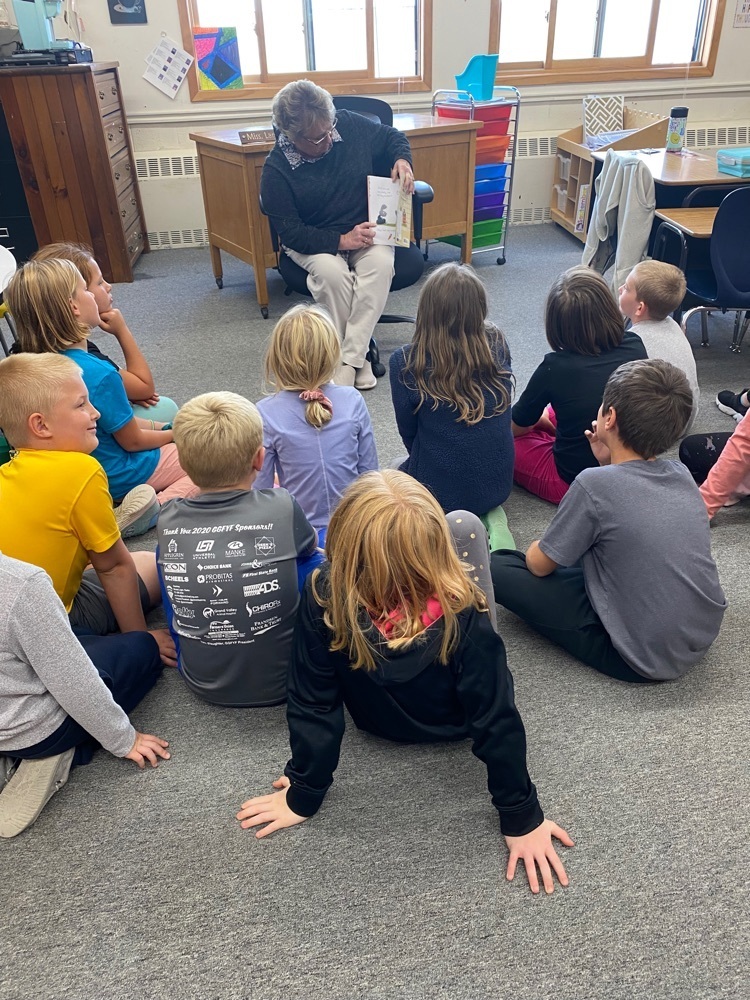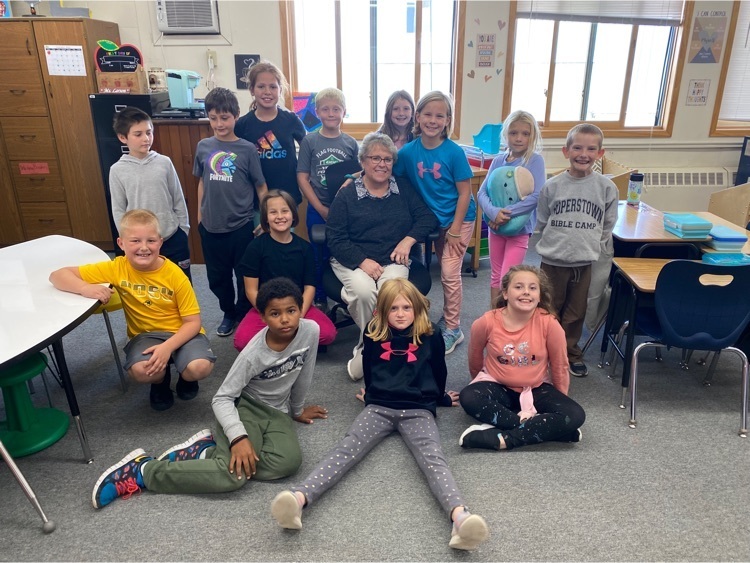 Deb Sola and Lila Jean Gunderson read in Miss Petersen's class! Deb is Harper's grandma and Lila Jean is Emma's great grandma! 😄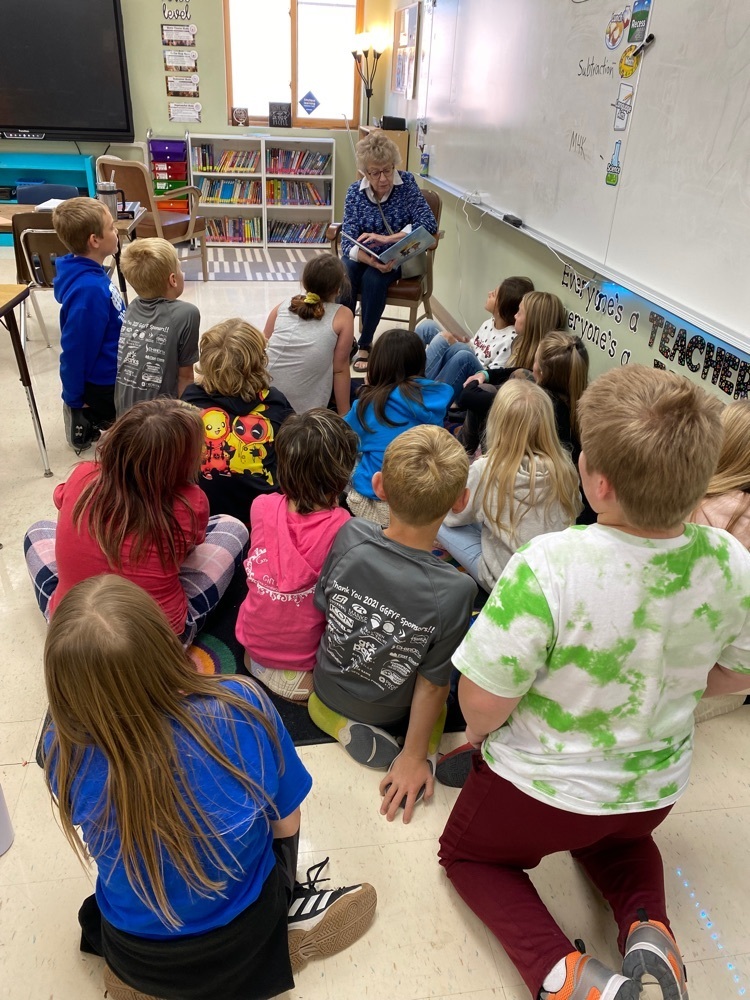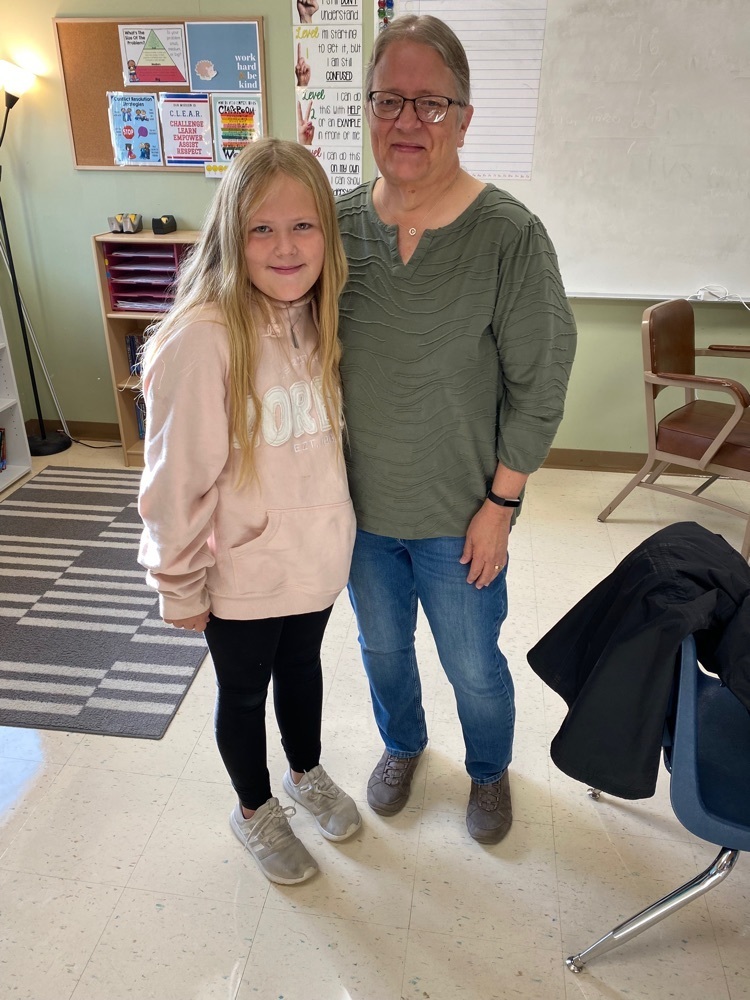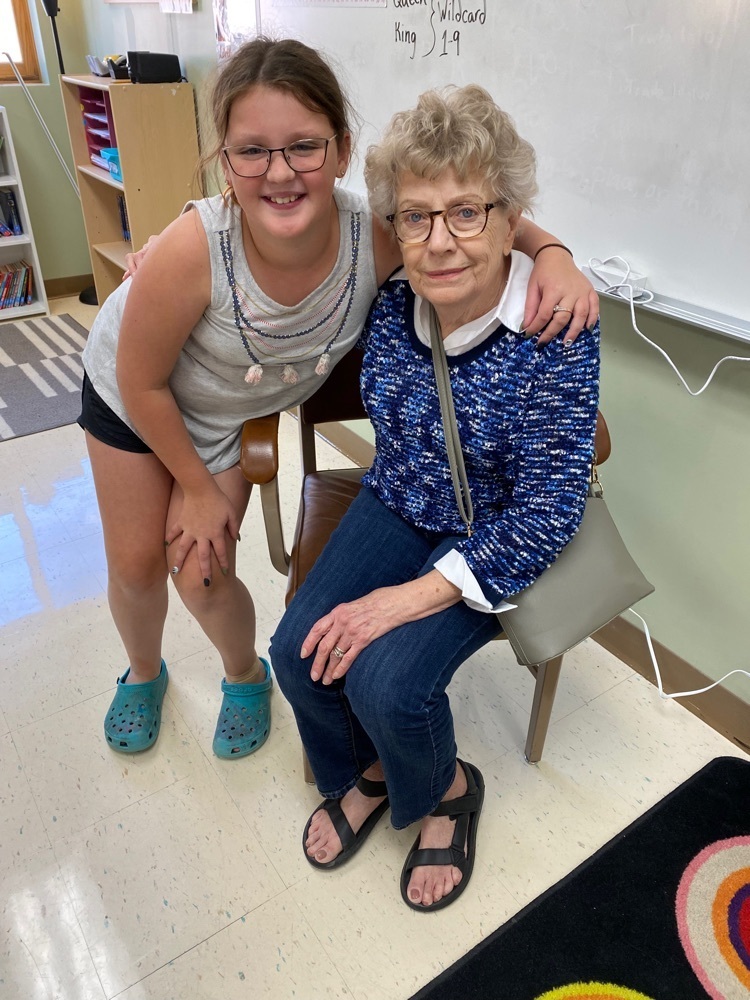 Jack Thompson's grandma, Leslie, read in Mrs. Eichhorn's class!

Janet Nielson read to Mrs. Fugleberg's class! Janet is Paisley's grandma! 😊

Miles Burley's grandma, Sonja, read to Mrs. Strauss' class! 😄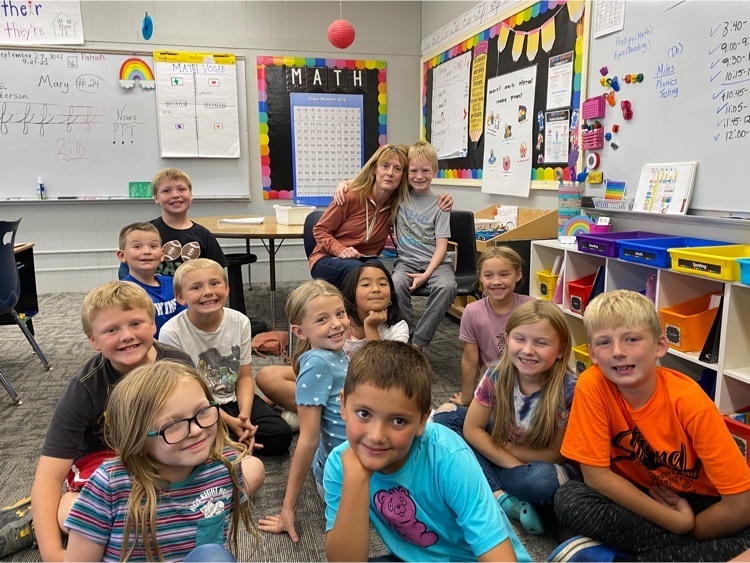 Reid's grandma Cindy read to Mrs. Hogfoss' class! 😊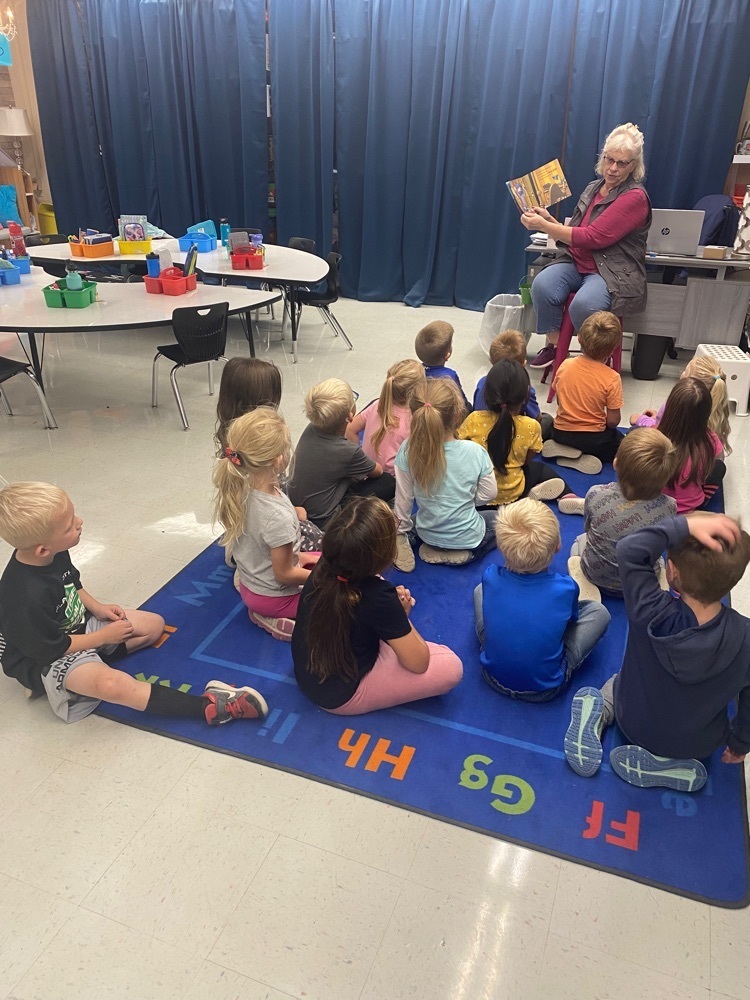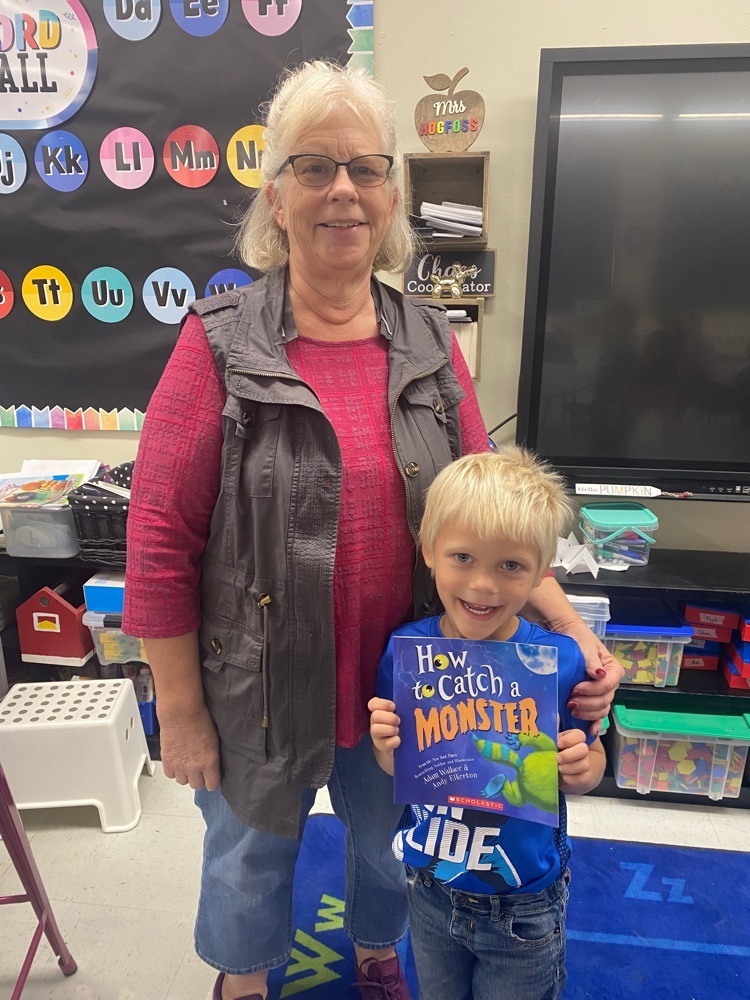 Jenna Olson's grandma read to Miss Petersen's class! 😄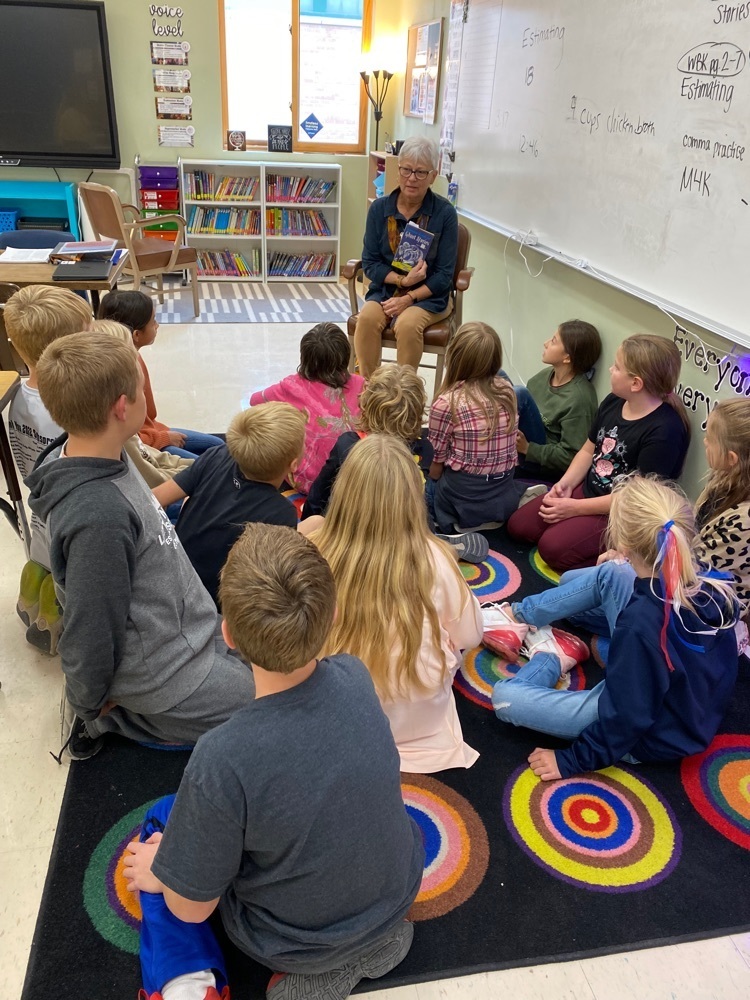 End of 1st quarter LaMoure 14 MPCG 12

May-Port CG has several employment opportunities available. We are looking for a part time evening cleaner at the high school. We are also looking for a part time para professional at PBJ Elementary School. Finally, we are looking for assistant coaches for girls' basketball; baseball and softball. If you are interested or if you would like more information contact Superintendent Michael Bradner at 701-788-2281 or
michael.bradner@may-portcg.com

Kinlee Kunkel's grandma read to Mrs. Hogfoss' class and brought yummy treats!! 😃

Aaron Engen's grandparents read in Miss Herman's classroom!

Ron Jacobson and Madonna Strand read in Miss Larson's class. Ron is Oliver's grandpa and Madonna is Gavin's grandma.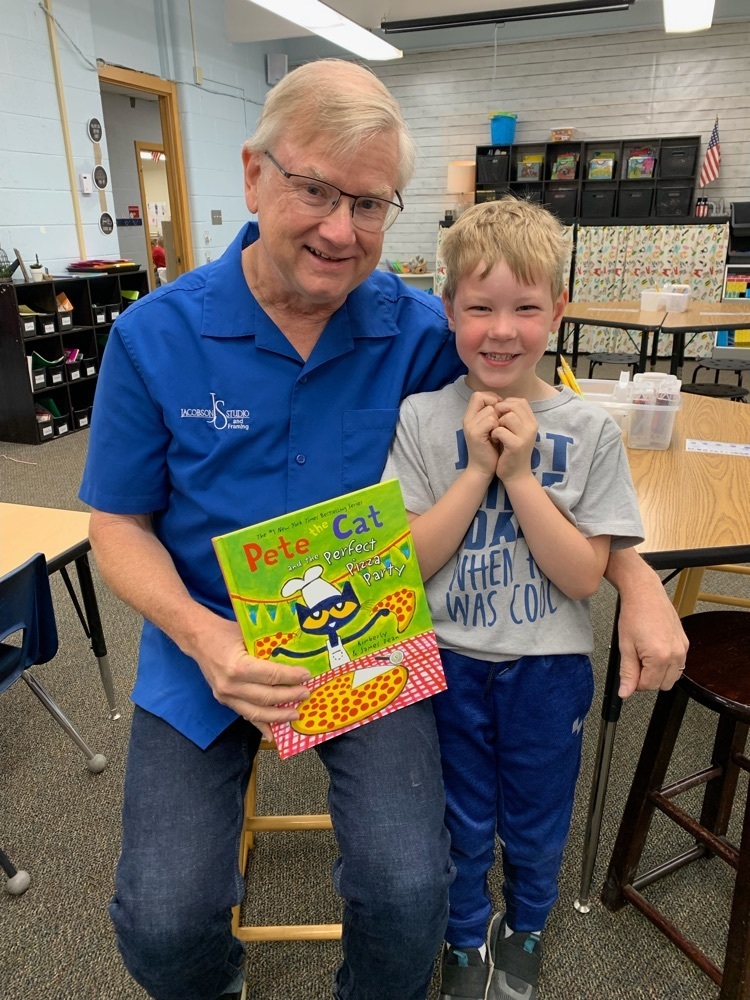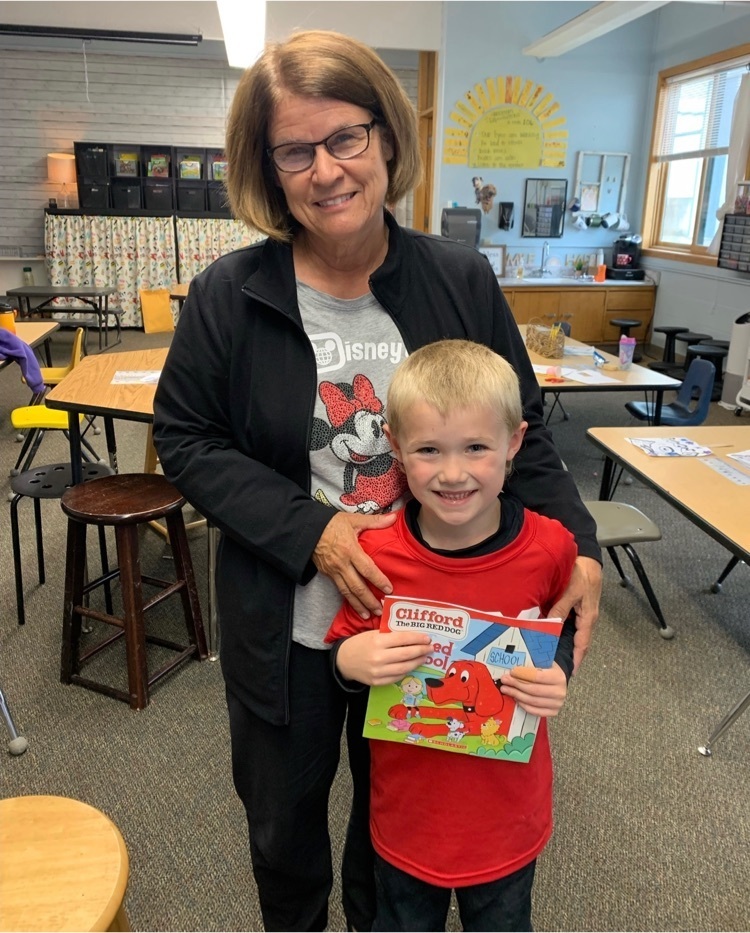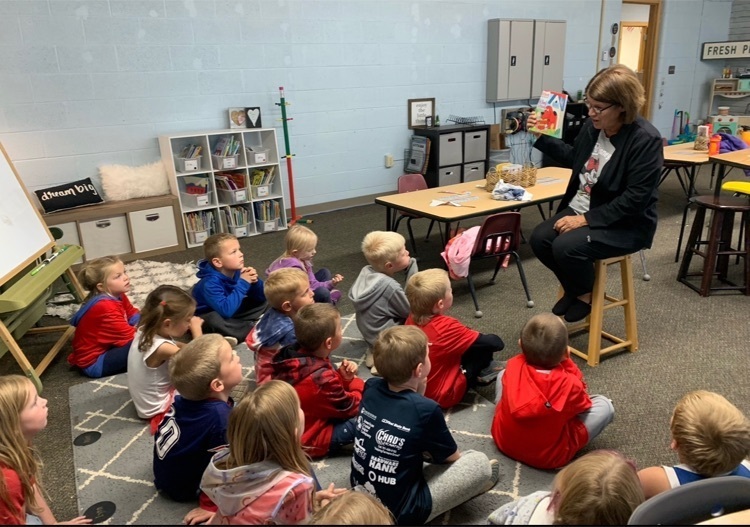 PBJ Teachers are excited to learn who will be in their houses.

PBJ is creating multi grade communities/houses. Some PBJ students found out which "house" they will be in today. This will be a great way to build school culture and connectiveness.