JV Hockey: End of 2nd period Ice Dawgs down 1-4 against Morris-Benson.

It may be COLD 🥶 outside - but it is warm in the Greenhouse!! And Mrs. Gapp's students even have some flowers blooming!!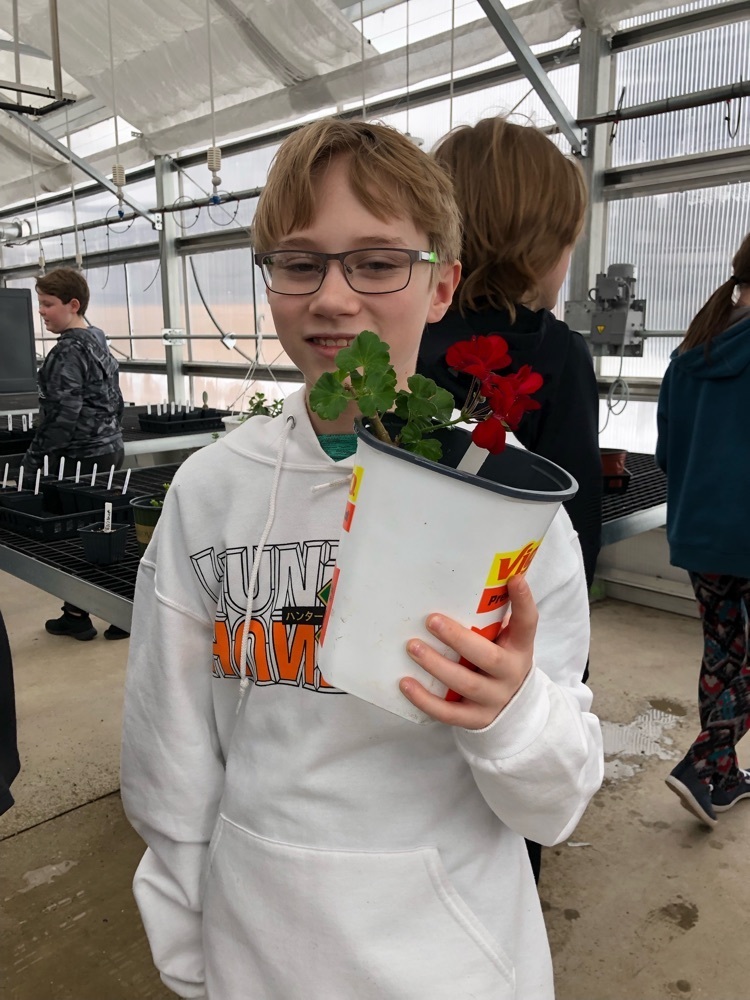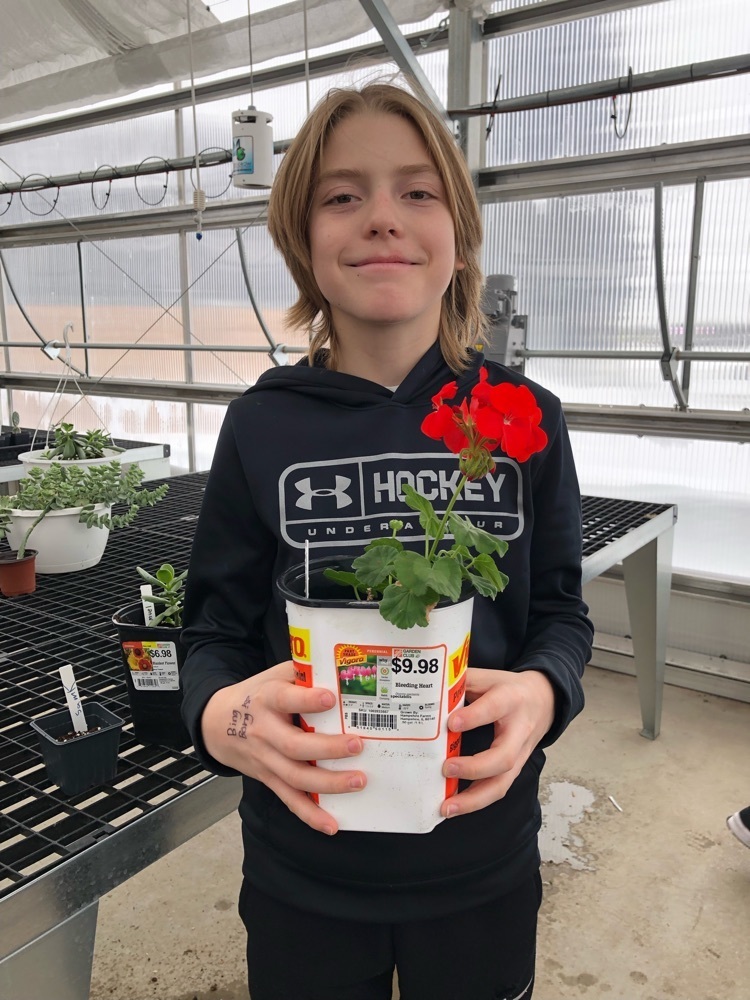 JV Hockey: End of 1st Ice Dawgs down 1-2 against Morris-Benson.
Today's Business is the Goose River Bank! For more than a century, The Goose River Bank has served people along and around the Goose River in Traill County, North Dakota. N. K. Hubbard and Co., including N. K. Hubbard, L. B. Gibbs, and J. A. Loomis, opened The Goose River Bank in 1881 – conducting business under the name of N. K. Hubbard and Co. They announced that: "They were prepared to offer the people of Mayville and surrounding Goose River Country every accommodation consistent with legitimate banking business. They advertised that they would buy and sell Eastern and Foreign Exchange, sell foreign passage tickets, receive deposits, make collections in all parts of the country, discount good paper, loan money on improved real estate security, furnish money and draw papers for parties desiring to prove up on their claims, and in short, endeavor to make the banking house of general use to the people." The Goose River Bank is the oldest state bank in North Dakota. The first stockholders of the newly organized state bank were K. H. Brunsdale, Kate C. Dean, M. L. Elken, Mary Spencer, Maxwell Brothers, Robert Maxwell, and William Spencer, along with the original founders. Over the years, The Goose River Bank's directors have been people of wisdom and insight and included Governor Norman Brunsdale, who served as director from 1919 to his election as North Dakota governor in 1949. The original offices were located in the west end of the Clayton and Hubbard store, then moved to a small two-story wood frame building, and in 1898, The Goose River Bank moved to a grand brick building at 45 Main Street East in Mayville. This location served bank customers until 1974 when The Goose River Bank moved to its current location in Mayville. Offices opened in Hillsboro in 1997 and in Hatton in 2005. There are currently three offices that have a total of 26 employees. Mayville – 16, Hillsboro - 6, Hatton - 4 A Strong Bank = Strong Communities. The experienced staff at the Goose River Bank provides quality products and services that meet the needs of the communities of Traill County and beyond. -Commercial and Business services, deposit and investment accounts and Consumer lending -Financial Agricultural services -Internships and school to work experiences -Online and mobile banking -Community involvement and support of local schools and organizations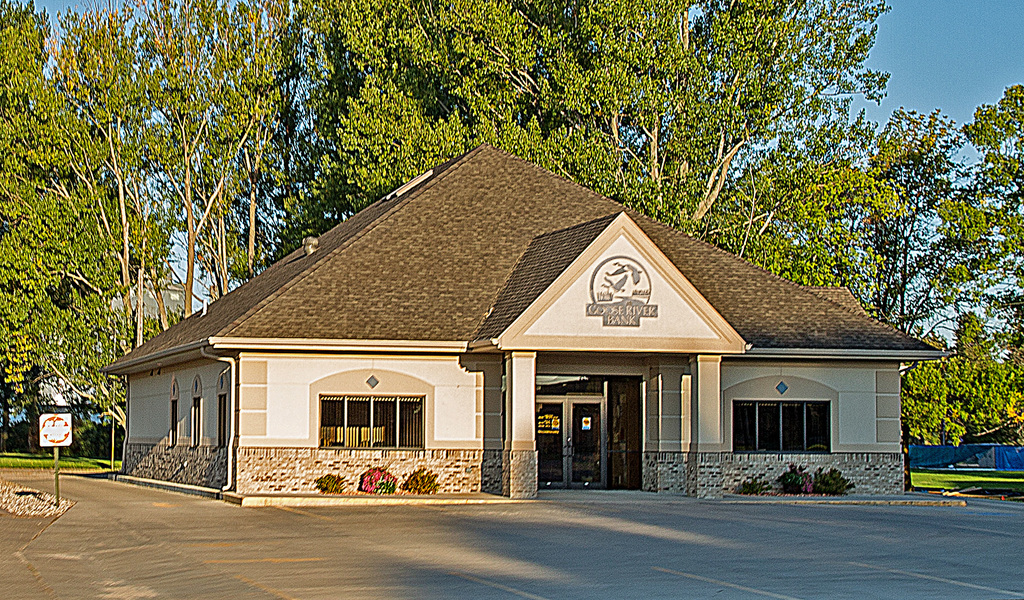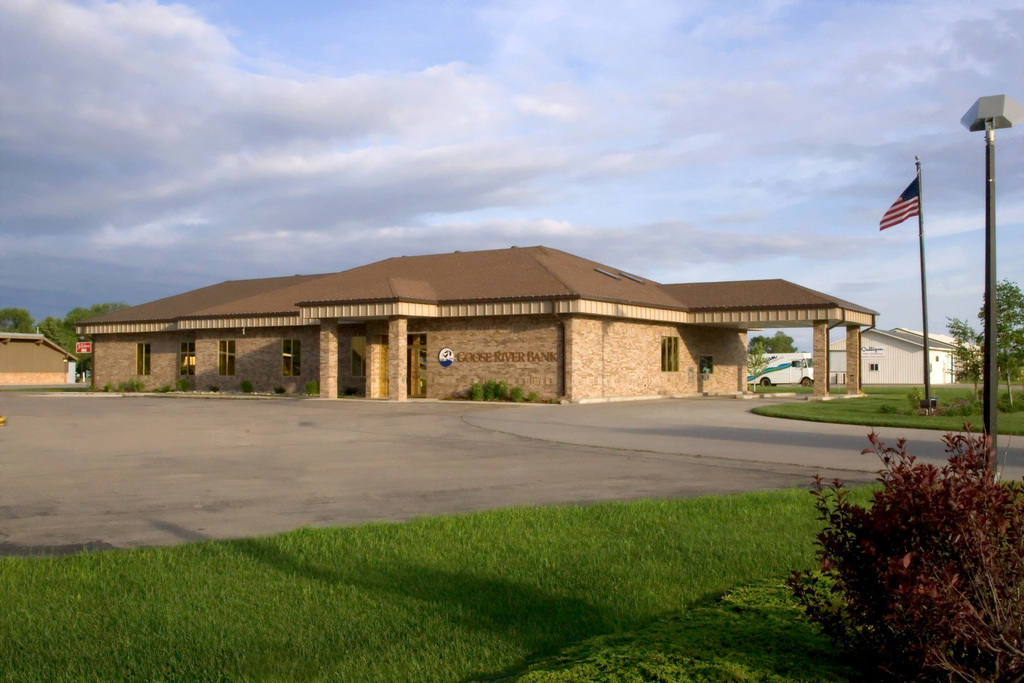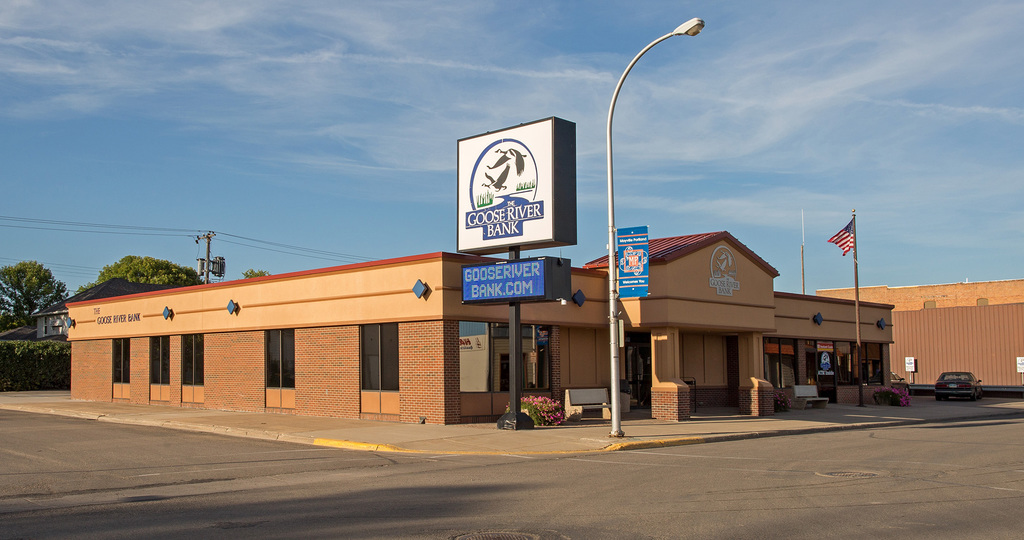 Our kindergarten teachers think it's "chilly" today!

Temperatures are DANGEROUSLY cold! STUDENTS MUST have appropriate WINTER GEAR when riding to and from school on the bus. This goes for out-of-town riders AND in-town riders. Students will not be permitted to get on the bus without WEATHER APPROPRIATE CLOTHING on and a WINTER COAT, HAT, and GLOVES. If you need assistance with these items please call the office.

Clarification: The Girls Basketball games tonight, January 6th, against Drayton-Valley Edinburg will be held at Drayton High School.

May-Port CG is looking for an evening cleaner/custodian. If you are interested or would like more information, please contact Superintendent Michael Bradner @ 701-788-2281.
Today's business is Finley Motors! Karl Christian bought the former Mayville Motors business in May of 1999 and named it "Finley Motors" located at 935 3rd St SE, Mayville, ND 58257. We are located in the building formerly known as Shopko. There are currently 18 employees for Finley Motors. We are a used car dealership that sells all makes and models. We also sell new Chevy and Buick's. We are a full-service dealership with a great team of certified technicians that will work on any make of vehicles. We also have a full-service parts department. We offer LINE-X spray on bedliners, accessories & protective coatings as well as vehicle detailing.


May-Port CG is closed today due to blizzard conditions.

May-Port CG Schools and busses will be starting two hours late on Wednesday, January 5, 2022.

The girls hockey game scheduled tonight to be played in Mayville between Crookston and Jamestown has been rescheduled to January 14th at 7pm.

The girls basketball games scheduled for tonight at Griggs County Central have been rescheduled to January 27th. 7th grade will start at 4:00 with 8th, JV, and Varsity to follow.

Due to the forecasted weather, all activities are being postponed tonight January 4th. Please check here for makeup dates as they are found. All coaches will be in contact with athletes with additional information.
MPCG will be sharing the history of businesses in the area throughout the month of January. Today's business is First State Bank! First State Bank was chartered in 1885, originally as the Bank of Buxton, founded by A.L. Hanson, A.L. Plummer and O.S. Hanson. In 1985 our name changed to First State Bank. With our Banks' original office in Buxton, we later expanded to Thompson in 1978, Grand Forks in 1997 and in 2017 we acquired First and Farmers Bank of Mayville and Portland. John Marchell is the current Bank President of our 5 locations with over $250 Million in assets. Tom Capouch is the Market President for our Mayville and Portland offices. We currently employ 11 full time and 2 part time people at these locations. First State Bank is committed to providing exceptional financial service to our communities. Our knowledgeable team can assist you with Agricultural, Commercial, Real Estate, or Consumer lending needs, Deposits and Wealth Management as well as all your insurance needs.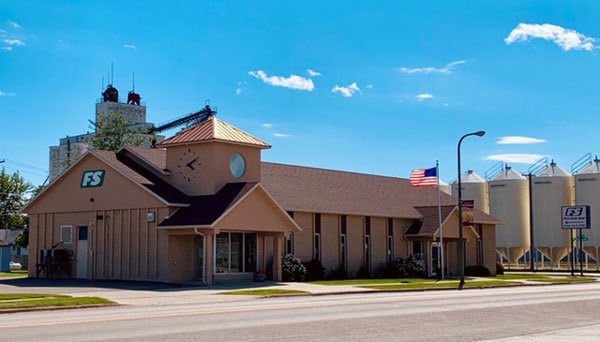 MPCG will be sharing the history of businesses in the area throughout the month of January! Todays business is Hub International- Portland Insurance Agency was originally a part of the First & Farmers Bank. In 1976 Larry McGillis joined the business as the agent. In 1983 they purchased Peterson Insurance & Realty and changed their name to MayPort Insurance & Realty and continued under that name with offices in Portland, Mayville, Hillsboro, Buxton and Edmore, until October of 2016 when the agency was sold to the current owner Hub International which has offices throughout the United States, Canada and Puerto Rico, giving the agents access to companies all over the country. There are currently 4 employees at the location in the Portland office with several agents working remotely or in other offices. Hub International is a small-town insurance agency that concentrates and takes pride in our customer service and strong community support and involvement.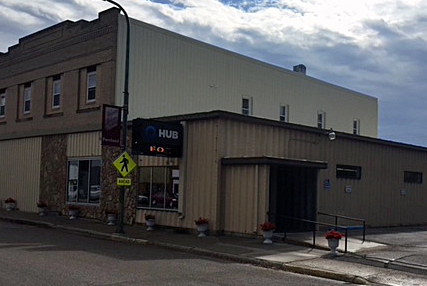 May-Port CG is looking for a full time cleaner/custodian for PBJ. This position has flexibility hours outside of the school day and includes benefits. Please contact Superintendent Michael Bradner for more information. 701-788-2281 or
michael.bradner@may-portcg.com
V Hockey Final: Ice Dawgs lose 3-4 in a shootout against Morris-Benson.
V Hockey: End of 2nd period Ice Dawgs up 3-1 against Morris-Benson. Walker McGillis netted two goals and Noah Mehus added another.
V Hockey: End of 1st period Ice Dawgs down 0-1 against Morris-Benson.